Wataru Yoshizumi Releases Marmalade Boy Little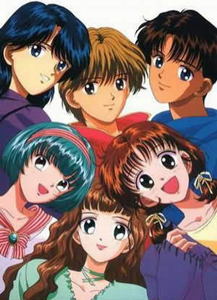 Who loves Marmalade Boy? This story from Wataru Yoshizumi was well-admired by manga readers from past to present, and has been considered as a classic. This story follows Miki Koishikawa's life as it is turned upside down when her parents announced of their divorce, in order to swap partners with a couple who came from Hawaii. This shocking change led her into many transformations, especially in how she sees her family and friends. What's more, she meets the other couple's son, Yuu, who was an entire jerk at first, but then they grew to love each other at first as "siblings," but then as a couple.
However, this new plot isn't all about Miki and Yuu; actually, this manga is about their juniors—Miki and Yuu's younger siblings, following the plot 13 years later. Marmalade Boy Little is going to be a sequel to her popular manga. This will debut in the May issue of the Shueisha's Cocohana magazine on March 28. This comes right after the last installment of the original story. The little sister and brother of Miki and Yuu will take the spotlight, but the original Marmalade Boy leads will also appear in the sequel.
Marmalade Boy was published by Shueisha in the magazine Ribon from May 1992 to October 1995. The story collected in 8 tankobon volumes and has inspired a variety of shows. The manga sold 9.7 million and has its own anime adaptation in 1994 with a prequel at 1995. A live action series from Taiwan has also been made in 2002. As a bonus supplement for this new plot, the May issue of Cocohana will be bundling the entire 196 page first volume of the original manga.
Sounds like a neat deal, isn't it? If you loved the Marmalade Boy manga, this is a series to follow!