Talented 17-Year-Old Manga Artist Gets Work Published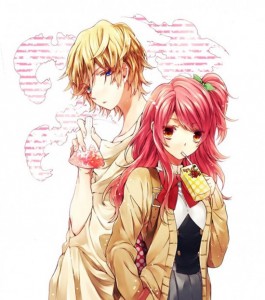 June 3, 2014 was a big day for Narumi Hasegaki (長谷垣 なるみ) as Tonegawa Ririka's Laboratory (利根川りりかの実験室) was published in Kodansha's (株式会社講談社) monthly shojo manga magazine, Nakayoshi (なかよし). Tonegawa Ririka's Laboratory is the manga she has worked together with Aoyagi Aito (青柳碧人). Hasegaki did the illustrations while Aoyagi was responsible for the story.
Tonegawa Ririka's Laboratory's title is a pun with the words "Lab Story" as a play for the words Love Story. So how does this story go? Meet Tonegawa Ririka. A young girl who believes that science is the bane of her existence. This is a great irony as Ririka's mother is a famous scientist. Enter a boy named Al whose ideas about science is in complete par with Ririka's. The two somehow end up together and use science to solve mysteries.
Hasegaki has already been bagging awards as a mangaka at the tender age of 15 when she became the honorouable mention of 54th Nakayoshi Newface Manga Award for the story Dear → Dear! which was later on published and was made as her debut work. Three one-shot works later and Hasegaki began working together with Aoyagi on Tonegawa Ririka's Laboratory. Aoyagi on the other hand is a known novelist who has sold over 500,000 copies of his mystery novel, Hamamura Nagisa no Keisan Note (浜村渚の計算ノート) which deals with mathematics.
Read up Tonegawa Ririka's Laboratory and tell us what you think! Leave us your thoughts over at the comments section below.