Trailer for Upcoming Patema Inverted Anime Film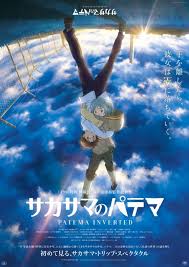 Yasuhiro Yoshiura, creator of Pale Cocoon and Time of Eve, has begun streaming the full trailer of his new project Patema Inverted on YouTube, just right after debuting on Yahoo! Movies Japan. The characters and their descriptions have also been revealed.
The lead role of Patema will be played by Yukiyo Fujii. She is the princess of an underground town, raised on being waited but is liked by everyone due to her innocent and outgoing personality. She often causes worry to those who are around her, especially with her hobby of exploring the underground.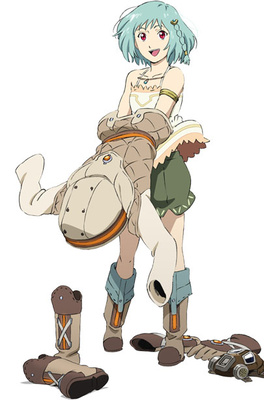 Nobuhiko Okamoto will be laying Age, a boy with a pure conviction and is having difficulty fitting in with the Aiga Society, who is a totalitarian. In his society, everyone is mandated not to look up the sky. Age usually seeks out of the school dormitory and go to the town outskirts, looking at the sky by himself.

Shintarou Oohata will play Porta, a young boy who lives with Patema in the underground village. He is quite clever and sly, but is very earnest with Patema. He has loved her since they were children, and often climbs up into the mayor's house in order to see her.

Patema Inverted is set upon an underground world where there are tunnels extending everywhere. People wear protective clothes and live a quiet life despite being in the darkness. Patema, their princess, loves hanging out on the danger zone which is prohibited from anyone who wants to enter. Despite her being always scolded, Patema's curiosity gets the best of her. Nobody could explain what the danger in those zones was.
On one of her trips, Patema faces something unexpected. Hidden secrets are slowly revealed as the story unfolds. Patema then meets a boy from the other side, Age.
The film is an official selection for 2013's Annecy, the world's largest animation in France. Annecy has hosted the film's world premiere in June. Patema Inverted will open in Japan on November 9, and advance tickets will go on sale in August 30.