Dragon Nest: Warrior's Dawn Ready To Rise Around The World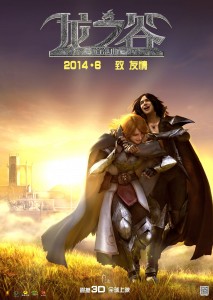 Some video game movies are often based loosely on the games themselves which leave some fans half satisfied. With the upcoming release of Dragon Nest: Warrior's Dawn (龙之谷·破晓奇兵) however, fans of the world famous MMORPG game Dragon Nest won't be disappointed. The movie, which promises to be based on the actual events of the game's story line, follows the story of Lambert who was trained under Barnac – a member of the Six Heroes. If you're a Dragon Nest player and you haven't been following the Main Quest, time to brush up on your game's story!
Dragon Nest: Warrior's Dawn was first introduced as Dragon Nest: Rise of the Black Dragon (龙之谷之黑龙崛起) in ChinaJoy2012. The movie is directed by Yuefeng Song and is produced by Michael Yijun Wang, Stanley Hao Tian and Bill Borden. The movie was created under Mili Pictures.
The Black Dragon Raid is a highly acclaimed event in the world of Dragon Nest. It is where the original Six Heroes, Geraint, Nerwin, Barnac, Karacule, Terramai, and Velskud, banded together in order to defeat the Black Dragon Karas and save Lagendia. Dragon Nest: Warrior's Dawn brings light to the events during the Black Dragon Raid that others do not know about.
Check out the English trailer below and get hyped! Dragon Nest: Warrior's Dawn will be in theaters on July 31, 2014.