Sweet Poolside Slated for Live Action Movie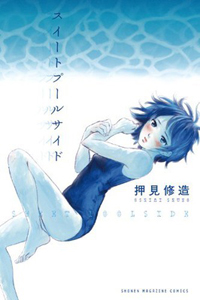 Hairless or hairy? Take your pick! In this plot, the leads are experiencing some hair extremes, and this somehow makes them feel awkward and different. If you're wondering what this commotion is all about, it has been revealed that the Sweet Poolside manga by Shuzo Oshimi will be having its own live action adaptation for film. Kenta Suga will play the male lead Toshihiko while Yuiko Kariya will play the female lead Ayako.
The manga focuses on the story of Toshihiko Ota, a meek 7th grader who is a member of the swimming club. He is often teased for something unnatural to boys—having strange hairless skin! On the same club but on the other side of the boat comes Goto Ayako, who suffers from unnaturally hairy skin. This she must shave everyday as to not look so odd; we all know that hairy girls aren't usually favored by their peers!
Unfortunately, Ayako is not that good in shaving. One day, while in the swimming club room, Ayako is being found by Toshihiko as he walks in seeing her shaving. This tied him into a condition that he must help her shave.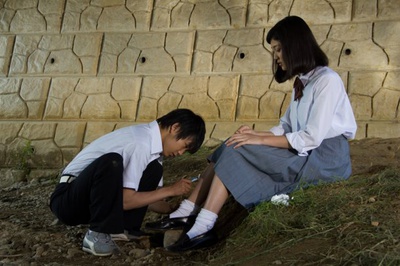 Sweet Poolside is actually only 140 pages long. The thing is there was (SPOILER! You have been warned) a 40-page one shot comics included at the end. The story at the latter part of the manga includes a queer plot about a boy who has the power to see through clothing!
Aside from the cast, it is also revealed that the Japanese rock band Mow Mow Lulu Gyaban will be performing the movie's theme song, "Love Shout!"
Shouzo Oshimi is the author behind The Flowers of Evil and Boku wa Mari no Naka. Daigo Matsui will be directing the film as well as writing the script. This film adaptation is set to open in Japan in 2014.