Sugar Sugar Rune Author to Launch New Manga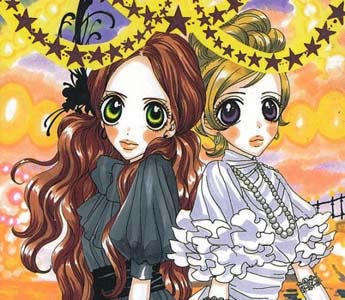 Sugar Sugar Rune has been a well-loved shoujo series featuring the adventures of Chocolat Meilleure and Vanilla Mieux, two witches from the Magical World which are sent to compete who can collect the most hearts from human boys. The winner of this contest becomes the next Queen of the Magical World. This manga was so popular that it was turned into an anime series which is greatly received by fans from the local and international scene, especially those who love shoujo themes.
Anno's Happy Mania has been the first josei manga to be released and distributed in North America. Anno's seinen male grooming project Flowers and Bees has been released by Viz Media and Sugar Sugar Rune has been released by Del Rey. Sakuran has been released by the publishing company Vertical.
This title is one of the works of the talented artist, Moyoco Anno. She has created other amazing titles, such as the seinen Sakuran and the josei Happy Mania. Anno, who has not been releasing manga titles lately, will be busy with her guest lecturing in the Ikebukuro Community College. She is set to discuss her newspaper comedy series dubbed as Ochibisan in a scheduled December 17 session. The print company Asahi Shimbun has produced a bilingual collection of the title in 2008.
With relations to Anno, the Kyoto International Manga Museum has been following up on projects which have been derived from Junichi Nakahara and Makoto Takahashi's work, along with a Kyoto Manga Girls Collection (Kyoto MaGiC) which is a tribute to Anno's creations.
By the end of the month, the Manga Museum will be collecting submissions aimed for an exhibit and fashion show based on Anno's shoujo series Sugar Sugar Rune. This project allows taking in design proposals from both professional and amateur designers.
Alongside with this news, Anno has revealed that she has a new project on the works. Presently, this series is yet unnamed, but the details reveal that it was set in France in the first half of the 20th century. The project is to start its serialization early next year.