Seto Koji and Kii Kitano for Haganai Live Action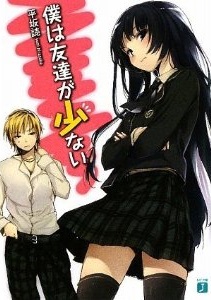 Boku wa Tomodachi ga Sukunai (僕は友達が少ない, "I Don't Have Many Friends") or simply Haganai, has been revealed green lit for a live action movie. The Japanese light novel series was written by Yomi Hirasaka with illustrations for Buriki and has began serialization by 2010. The official website for the live action film adaptation had just unveiled the teaser trailer and a visual.
Fans will be delighted to see Seto Koji back in the big screen as he plays the main character Kodaka, a half-Japanese, half-British transfer student who just transferred to St. Chronica's Academy. He always finds it difficult to make friends anywhere because of his mix of blonde and brown hair, his penetrating eyes and his calm disposition that made him look quite threatening. One day, he comes across with the equally left-alone but fierce Yozora Mikazuki, played by Kii Kitano, in her conversation with Tomo—an imaginary friend. Realizing that both of them doesn't have friends, the best way they can do to improve their situation is to form a club for people with no friends like themselves.
Many began to join the club, such as an arrogant idol named Sena (played by Mio Otani), a feminine junior, an otaku and a gothic Lolita enthusiast.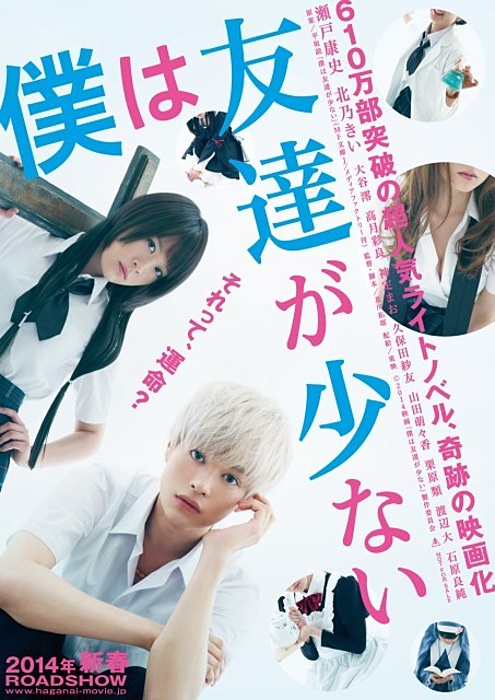 Takuro Oikawa has written the screenplay and will be directing the film. Due to the many versions of Haganai, Hirasaka has revealed that the film will be an original story, so as not to use the original plot of the romantic comedy light novel.
The Haganai series have already more than 6 million copies in print. It has already inspired two television anime series, along with video anime and manga spin offs.
Ready to take a plunge into the world of these friendless creatures? Watch the video below and get excited for this live action's arrival on 2014.