Early Unpublished Osamu Tezuka Work Discovered After 6 Decades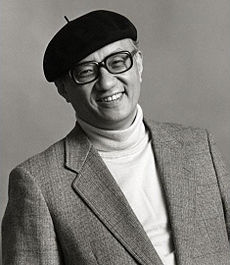 Osamu Tezuka, known for his works Astro Boy, Jungle Emperor, Kimba the While Lion, and Black Jack, is a Japanese cartoonist, artist, animator and a producer. He is synonymous to the name anime, having birthed the innovation of Japanese animation, and is the local equivalent to Walt Disney. Tezuka is termed as the Godfather of Anime, and his creative outputs, techniques and redefinitions of various genres gave him the title "The Father of Manga."
Just recently, an unpublished early work of Osamu Tezuka has been discovered. He drew this manga when he was in his late teens, and it deals with post-war societal problems, such as drought, food shortages, and the dangers of black market. The dark, grunge series highlights the emotional and physical turmoil after the entire world was left in chaos, right after the struggling period of war.
Tezuka has given this 19-paged series to a middle school classmate, who then kept it for more than sixty years. Tezuka Productions, once owned by the great artist, acquired the manga for about 3 Million Yen, equivalent to US$37,000. It was then displayed in a Tokyo used bookstore this April, and the studio has affirmed that the piece is from the studio's founder.
Osamu Tezuka was born in 1928 and passed away in 1989. He drew the manga immediately after the event of World War II, just before he debuted professionally. Harumichi Mori, the head of the Tezuka Productions Archives, has stated that they were completely unaware of the series' existence, which only appeared until now.
The production has declared it to be an extremely valuable work, and they are now looking into a possibility of releasing this manga in the near future. Get a glimpse of this priceless creation by the father animation by watching the video clip below