Live Action Kiki's Delivery Service Cast in Costume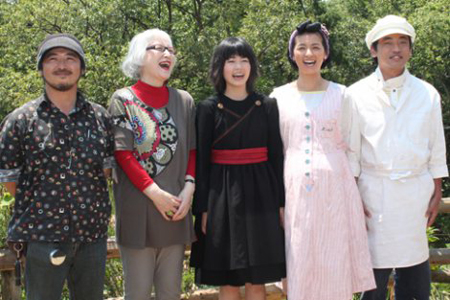 The live action cast of the upcoming adaptation of Eiko Kadono's novel series Kiki Delivery Service appeared before the press on Friday. Shot on location on Shoudo Island in the southwestern prefecture of Kagawa, the actors and actresses playing the main roles can be seen in their full costume. Machoko Ono will pray the prominent character Osono, the owner of the bakery where Kiki (Fuuka Koshiba) works. Hiroshi Yamamoto will play Osono's baker and husband, Fukuo, and Miho Kanazawa will play a character named Saki.
Director Takahashi Shimizu has emphasized that this live-action version is starting from scratch, even before a step, in creating the setting based on Kadono's original novel. Shimizu acknowledges that Miyazaki's version is quite famous and has already established what the story looks like in everyone's minds. The director also knew that the live action version after the renowned anime may seem rash, but it is because of the challenge that he took on the project.
The filming began on May 23 in a Tokyo Studio. A big open set was set up on the location, which includes the Gütiokipänja Bakery with its white painted walls, greenish window frames, and stained-glass decorations. Shodo Island was picked because of its olive gardens and climate similar to Mediterranean. The place's architecture also proves to be helpful in embodying the setting.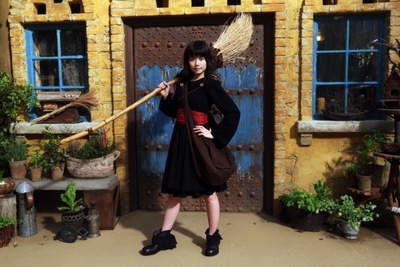 Koshiba, who will play the starring role of Kiki, is an accomplished figure skater known to perform the triple loop jump. She won the Girls Audition 2011 competition from more than 35,000 candidates. This movie will follow the coming of age of a girl named Kiki, who travels with her black cat named Jiji. The story will be adapted from one of the six Majo no Takkyuubin volumes. Satoko Okudera will write the script for the film.
The filming will continue until end of July. Kiki's Deliver Service Live Action will debut in theaters next year.