Les Miserables Slated for Manga Adaptation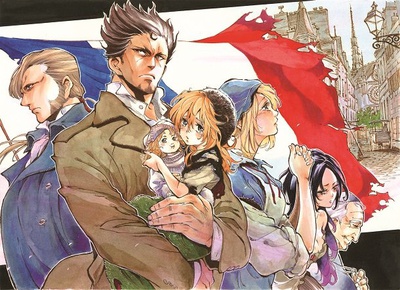 Victor Hugo's well-acclaimed novel Les Miserables will soon be adapted into manga, as revealed in the August issue of Shogakukan's Monthly Shonen Magazine. Just this Friday it was announced that artist Takahiro Arai will be launching a new manga series based on this classic French novel.
It must be noted that Arai has previously drawn a manga adaptation of another popular book, Darren Shan's Cirque du Freak novel. This manga series ran in Weekly Shonen Sunday magazine, from 2006 to 2009. Yen Press has published all 12 volumes of the series in North America.
After this project, Arai has also made Arago ~London Shikei Tokushu Hanzai Sousakan~ (Arago ~City of London Police's Special Crimes Investigator~). The manga ran for nine volumes. Evidently, Arai has a penchant for western novels and has released it into a series that will suit his countrymen's liking.
Les Miserables has been adapted into an anime series as Les Miserables – Shoujou Cosette in 2007. It became a part of Nippon Animation's World Masterpuece Theater. An anime special, Jean Valjean Monogatari, has also been released in 1979. Despite its man adaptations, Hugo's classic story has become known through a 1980 stage musical. This inspired a live action film in 2012 which also garnered much attention.
This story was dubbed as "one of the half-dozen greatest novels in the world." it contained various subplots, but its focal character is the ex-convict Jean Valjean, whose kind heart found struggles to escape his incriminating past. The entire novel is divided into 5 volumes, with each volume separated into various books and chapters. A total of 49 books and 365 chapters make up the whole of Les Miserables.
That's a whopping number of words for a manga artist to condense into drawings! However, Arai is a pro when it comes to conveying the essence of a novel. Let's see how he'll turn Les Miserables into something new and exciting for avid anime fans!