Kindaichi Case Files Return with New Live Action Special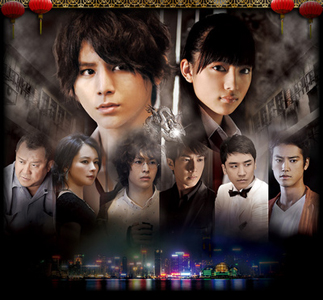 The new Kindaichi Shounen no Jikenbo (Kindaichi Case Files) will be back on the small screen with a new live action offer, the Kindaichi Shōnen no Jikenbo: Gokumon Juku Satsujin Jiken (Kindaichi Case Files: The Prison Cram School Murder Case). Ryosuke Yamada will be reprising his role as the teen detective, Hajime Kindaichi and Haruna Kawaguchi will be reprising her role of Nanase. Daiki Arioka also returns as Ryuuji Saki, Hajime's younger schoolmate. However, this new live action features new cast you'd be excited to see!
The setting of this new live action is within the Malaysian Jungles—this special is actually co-produced with a Malaysian television station. The plot tells the story about Kindaichi joining his childhood friend, Miyuki Nanase in Sparta—a prestigious prison cram school where both of them uncovers a mysterious death. This turns out to be an alarming challenge from a clever producer who has various criminal dealings all around the world!
The new characters will include Kazuki Kitamura as a teacher in the Sparta cram school, and Hiroki Narimiya as Youichi Takato—the mastermind of many crimes and Kindaichi's longtime nemesis. Joining the superstar crime busting bandwagon is Wu Chun, member of the Taiwanese band Fahrenheit. He will be playing the role of Byron Li.
Hey! Say! Jump! Member Yamada is the fourth live-action actor to play Kindaichi. The previous actors were mostly Johnny's members too—Kinki Kids' Tsuyoshi Domoto, Arashi's Jun Matsumoto and KAT-TUN's Kazuya Kamenashi.
Seimaru Amagi created the original Kindaichi Case Files manga which spawned an original TV anime series and various films and video spinoffs. The manga is illustrated by Fumia Sato and has been serialized in the Weekly Shounen Magazine. It is one of the earliest works in the mystery manga category. The manga has won the Kodansha Manga award in 1995 for the Shounen Category.