Fuka Koshiba Stars in Kiki's Delivery Service Live Action Adaptation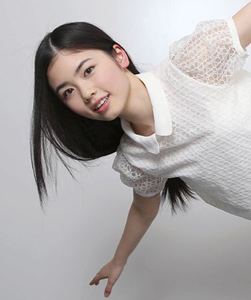 Finally, here's a confirmation to what everyone has been brewing about. While news about a Hayao Miyazaki live action has been going around, Ghibli has kept their mouth shut and has insisted on saying no. However, the Sports Hochi and Sports Nippon have reported that Kiki's Delivery Service will soon be adapted into live action. Now, we all know that this title has been one of Hayao Miyazaki's film masterpieces, but Ghibli states they have nothing to do with it. Here's why.
While Hayao Miyazaki has indeed made the animation masterpiece for the story, it must be noted that this is not his original story. In fact, it was adapted from Eiko Kadono's children novel series, Majo no Takkyubin. Thus, the project is not related to Ghibli or Hayao Miyazaki at all.
Takashi Shimizu directs this live action film which stars 16 year old Fuka Koshiba. Koshiba will be the young witch Kiki, which is made famous by Miyazaki's anime adaptation. Koshiba is an accomplished figure skater, able to perform the difficult triple loop jump, and has been chosen from more than 35,000 candidates from the 2011 Girl Audition competition. She has made her acting debut in Iki mo Dekinai Natsu as Emi Takei's sister.
Koshiba is chosen from the 500 girls who competed for Majo no Takkyubin's lead role.
Majo no Takkyubin is a series of six novel volumes which follows the story of Kiki and her black cat, Jiji. The plot celebrates the young witch's coming of age and her growth as a person in her character and talent. The novel has sold 1.8 million copies and has been translated into at least 8 languages.
While both films adapt the same name from the novel series, Ghibli makes it clear that the project has no direct connection to them. The anime has adapted the first novel volume, while the live action film will be covering the first two volumes.