Kana Kurashina Casted For Lead Role In Hana No Zubora Meshi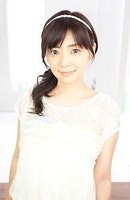 When your loved one is not at home, whom should you look out for? Yourself, of course! This is the main theme of the up and coming live action adaptation of the cute little wife cooking for herself sloppy meals. The series, Hana no Zubora-Meshi (Hana's Sloppy Cooking) is named after the manga itself. It follows the story of the sweet and vibrant Hana, who is a stay at home wife. She prepares for herself new and most of the times, sloppy dishes, while her husband is far away on a distant assignment.
This MBS/TBS late night series will be shown in 10 30-minute episodes which will be directed by Noriko Yuasa and Yasuyuki Fukasako. Okura of Salaryman Neo and Ayako Kitagawa of Kaitou Royal will be handling the scripts, and the show will premiere on TBS on the 23rd of October.
Kana Kurashina, the actress who will be playing the role of Hana, has made her name on the NHK daytime television novel drama Welkame. She also starred in many other dramas, such as Bartender, Mother, and Namae wo Nakushita Megumi. While she has long been in the entertainment business, she has never had a starring role until now.
Kurashina was relays that she looks forward to playing the role after reading the manga. Even though she has a slovenly side, Hana has a delicate side that still looks for the perfect taste. Ironically, those two attributers would be exciting to play.
Hana no Zubora-Meshi is created by Masayuki Kusumi and Etsuko Mizusawa. It was first published in Akita Shoten's Elegance Eve print in 2009, wherein Akita Shoten has published two volumes of the series. There are 500,000 copies sold so far, and was nominated for 2011 Manga Taisho Awards and the 2012 Booklog Award. Hana no Zubora-Meshi also ranked as the #1 manga series for female readers, as surveyed by the Kono Manga ga Sugoi! 2012 guidebook.
Kusumi is also known for another series which features the main character's solitary meals, Kodoku no Gourmet. This has inspired another live action series.