Jōjū Senjin!! Mushibugyō Anime Adaptation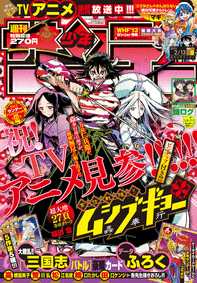 We love mangas and animes because they allow us to have a supernatural adventure that transcends through time. In this drawn world of ink and movements, everything is possible, even reading minds and hearts of other people. Just like this Hiroshi Fukuda creation, wherein the old becomes new and the impossible comes to life. Read on for more of details!
In the recent 9th issue of Shogakukan's Weekly Shonen Sunday Magazine, we learn that Fukuda's Jōjū Senjin!! Mushibugyō is now slated for a television anime adaptation. Back in 2011, we can remember the TOHO Studio and Production IG already releasing an anime commercial for the manga. However, none has been confirmed about its air date until now.
This action-packed story is set in Edo Era of Tokyo, in the early 1700s. during this period, the renown eight shogun Tokugawa Yoshimune has ordered a unique kind of boxes. These items should be installed so that the commoners will be able to submit their thoughts and let the desires of their hearts be heard.
Now, after hearing their voices, this great shogun creates a new magistrate unit, the one he calls MUshibugyo. This special team is made to protect the people in the heart of the city, wherein each member is a specialist of their craft and has unique fighting skills.
This new anime adaptation is the eight and perhaps the final of the titles in the Sunday Anime Project announced within this year. You can head out to the website mushibugyo.jp, which is registered under the name of the Japanese recording company Avex Marketing.
Jōjū Senjin!! Mushibugyō was serialized from 2009 to 2010 in Shogakukan's Weekly Shonen Sunday Super magazine. Shogakukan compiled this series and has published three book volumes. Fukuda launched this new episode in 2011, and instead of adding it as a sequel to the original manga, he created this as a remade version of the basic story.
Watch the teaser that TOHO and Production IG has released below: