Japanese Female Pop Group AKB48 Gets Animated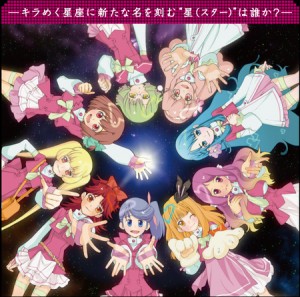 AKB48, the Japanese all-girl idol group that holds the biggest number of members, is set to launch an animation of their own. Garbed in pink kawaii suits, these girls will not only sing, but also save the world from an impending doom. The storyline highlights the 9 new idol newbies, whose aim is to become world renowned superstars.
Check out the story plot below:
At the start of the 21st Century, the interplanetary traveling technology was greatly affected by the world war. The Earth's eco-system was severely damaged, and humans forced themselves out of the planet, marking the beginning of the Star Calendar 00. At this time, entertainment and music was regulated heavily, gaining the power to alter people's hearts and minds. The idols disappear gradually, until they vanished into extinction.

However, one idol group, going by the name AKB48 was reincarnated. Even though they inherited the spirit and light from the original AKB48 legends, they were termed as illegal idols. They were attacked due to their great influence and were named terrorists. But the girls aim to protect their stage, their fans, and everyone in the world—clad with arms, they are ready to fight back.
The new plot revolves around the group's 77th Generation, and is voiced by AKB48 members themselves.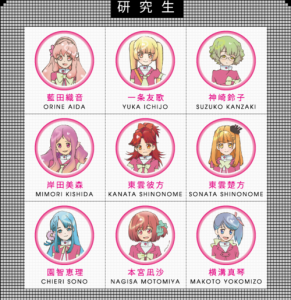 AKB48 is Japan, and the world's current largest member group, holding the international Guinness Book of Record for that title. The group is known for their singles Beginner and Heavy Rotation, and the 4 teams it consists. Their name was taken from Tokyo's own district of Akihabara, aliased as Akiba, where the band's theater can be found on the 8th Floor of a certain Don Quijote shop. The band is produced by Yasushi Akimoto, aimed to created theater based idols that can daily perform to their fans. As of September 11, 2011, the group has 59 members.