Mizushima Hiro Comeback for Black Butler Live Action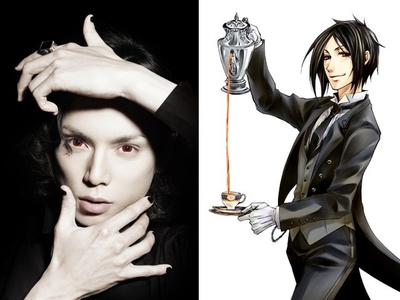 A Kamen Rider, a guitarist (BECK Live Action), a high school leader (Hana Kimi Live Action 2007), a funny cop (Tokyo Dogs); these are among the quirky characters Mizushima Hiro has played so far. After a long hiatus, the actor makes a comeback by choosing another interestingly whimsical project for himself—the live action for Black Butler, which he will co-star with the rising actress Gouriki Ayame.
This live action film adaptation has been taken off from Yana Toboso's popular work, Kuroshitsuji (Black Butler), and will be released early next year. Gouriki Ayame will play Shiori, a new master to the peculiar lead character Sebastian (Mizushima). This movie will take a new spin from the original manga, and fans can expect a new storyline branching out from the plot they have known so well.
Kurishitsuji was originally set in the 19th century New England, but the new live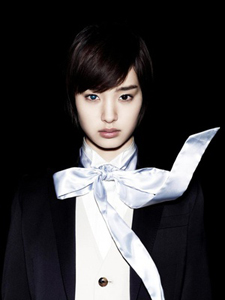 action project will happen 130 years later. The storyline takes place in 2020, a city in Asia where both western and eastern influences thrive. Shiori Genpo is a descendant of the elite aristocratic branch called Phantomhive. However, it is by their rules that only males can lead the family. This forces Shiori to live as Kiyoharu, donning male clothes in order to grasp her inheritance.
Sebastian Michaelis (Mizushima) is a demonic, quirky butler who has impeccable grace, great knowledge, fine manners, looks, and strength. Shiori has a lot of similarities with the character Ciel in the original manga; having a seal in her right eye as a symbol of her contract with Sebastian's services. The butler protects her at all costs, only with a price—her own soul.
Kentaro Otani and Kiichi Satou will co-direct the film. The project has begun shooting this month.
Kurishitsuji originally debuted in the Monthly G Fantasy magazine of Square Enix, presently having 15 million copies in print. The manga has been adapted into an anime series in 2008 and a stage play in 2009.