Crows Explode Trailer Revealed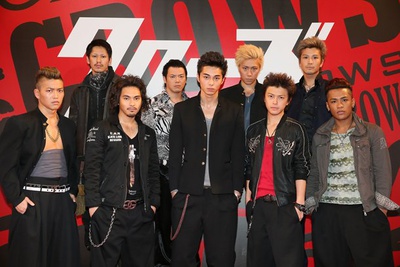 The third live action film adaptation of the popular fighting manga by Hiroshi Takahashi has streamed its first trailer. This introduces the new cast at the Suzuran Boys' High School after the former Crows leaders, Genji Takiya and Tamao Serizawa have graduated. The new film is titled Crows Explode, and will be directed by Toshiaki Toyoda, taking over from the Takashi Miike's work. The film takes place one month after the end of Crows Zero 2.
The main protagonist is a transfer student named Kaburagi "Desperado" and will be played by Masahiro Higashide. Alongside him is Taichi Saotome, playing the first year student Ryohei "Joker" Kagami who desires to reach the top of the school's pecking order. Yuuya Yagira will play the role of Tory "King" Gora, who is a third year student that sits near the top of Suzuran.
Also included in the film's shounen based cast are Ryo Katsuji as "Funny Face," Takanori Iwata as "Silver Dragon," ELLY as "Black Dynamite," KENZO as "King's Army Ace of Spades," Yuuya Endou, Shuntarou Yanagi, and Kento Nagayama as "Merciless Outsider." Alongside them are Isuji Itao, Reina Asami and Saki Takaoka. Crows Explode also features returning cast members from the previous films, such as Kyoshuke Yabe as Ken Katagiri, Motoki Fukami as Megumi Hayashida and Tsutomu Takahashi as Takashi Makise.
The first film from this live action adaptation, Crows Zero, was first seen on theaters in 2007. Its sequel, Crows Zero 2, follows up in 2009. These two films were created as prequels to the original manga, and have starred Hana Yori Dango's Shun Oguri as Genjii Takiya.
Takahashi's Crows manga originally ran for 26 volumes, which is published in English by Digital Manga Publishing under the title of Worst. The story has inspired a two episode anime adaptation on video, the 1994 Koukou Butouden Crows. Tokyo Shock released the first film on Blu-ray Disc in North America on 2012.