Comedy Manga Nagasawa Kun Go for Live Action Version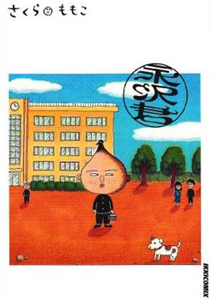 Chibi Maruko-chan creator Momoko Sakura's another hit manga series is getting a live action drama adaptation which is launched on April 1. The Nagasawa-kun comedy series will be starred by Hitori Gekidan as the lead role. Originally a part of the Chibi Maruko-chan cast, the Nagasawa-kun comic focuses on one of the characters and gives smart but really hurting jokes with his blunt speeches.
Hitori Gekidan is known for his roles in Ikigami, Dororo and Densha Otoko. Alongide him are Satoshi Hanada of Hannya Comedy Duo, playing Fujiki Kun. Another comedy member Miyuki Oshima, will lay as Kosugi-kun. Eiji Wentz will play as Hanawa-kun, Haruka Minowa of the comedy duo Harisenbon will be Noguchi-san and Aiko Kaitou, who played the live-action Chibi Maruko Chan, as Jogasaki. The creator, Momoko Sakura, will also collaborate on the show's scripts, as well as writing the lyrics for the theme song Futto Shiyoze sung by Yo Matsuyuki.
Yukihiko Tsutsumi and Hisashi Kumura are co-directing the series, which is a spin-off from the original manga. This live action projects Nakasawa-kun into a full adult but still has his comedic stunts. The main plot, as written in the CHibi Maruko-chan, depicts Nagasawa as a foul-mouthed middle school boy whose head is distractingly shaped like an onion. The original story ran in Shogakukan's Big Comic Spirits magazine from 1993 to 1995, and the company has released a compiled volume in 2003.
Nagasawa-kun live action will be of five minute shorts that will air on the late night schedules from Mondays to Thursdays. Comic Natalie webzine has posted pictures of the cast in costume from a formal conference on Thursday. The original Chibi Maruko-chan from which this series has been derived has ran in Shueisha's Ribon shoujo manga magazine from 1986 to 1996. That's ten years of sweet girly stories!
The series shorts will start on April 1.