Cast for Aura: Maryūinkōga Saigo no Tatakai Movie Revealed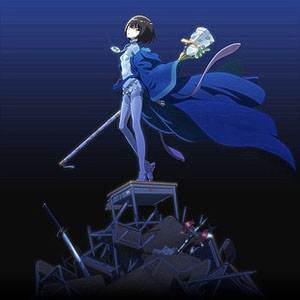 The official website for the anime film adaptation of Aura: Maryūinkōga Saigo no Tatakai has announced the full cast for the movie. This plot is created by Romeo Tanaka, known for his other novel, Humanity Has Declined. See the cast list below:
Nobunaga Shimazaki as Ichirō Satō
Kana Hanazawa as Ryōko Satō
Marina Inoue as Ōshima
Satomi Akesaka as Imawano
Hisako Kanemoto as Kobato
Ryohei Kimura as Takahashi
Hiroki Yasumoto as Yamamoto
Yumiko Kobayashi as Itō
Kappei Yamaguchi as Suzuki
Chiwa Saito as Hino
Kenichirou Matsuda as Andō
Kishô Taniyama as Kinoshita
Yu Kobayashi as Oda
Satsuki Yukino as Ichirō's Elder Sister
Kaho Kouda as Ichirō's Mother
Showtaro Morikubo as Kume
Takahiro Mizushima as Dorisen
Ryotaro Okiayu as Man in a Black Robe
Tetsu Inada as Man in a White Robe
Jouji Nakata as Narrator
Shimazaki and Hanazawa's roles were previously revealed August 2012 as they were casted for the lead roles in the movie. Joining them are fellow voice actors Marina Inoue, Satsuki Yukino and Satomi Akesaka.
The film is based on the 2008 light novel of the same name by Romeo Tanaka. This is actually a school rom-com series that follows Ichiro Sato, nicknamed as "Menzu," a highschool freshman. He forgets his textbook one day and sneaks back into his school at an unearthly hour. However, during this time, he encounters a beautiful girl who calls herself a witch from another world. Ichiro used to suffer mirages like this, but he promised to stop imagining things so that he can change into a better person as he becomes a freshman in school.
Seiji Kishi will be directing the anime film at AIC Asta. Makoto Uezu will be collaborating on the story composition with Jun Kumagai, the scriptwriter. Kazuaki Morita will adapt the original novel illustrations created by mebae. Aura: Maryūinkōga Saigo no Tatakai will open in Japanese theaters this spring.