Boys Be ~Adult Season~ Premiering on Kodansha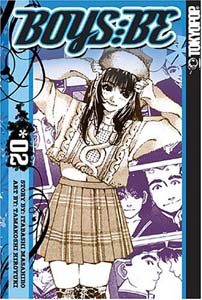 Get ready for a sweet and sour love stories meant for adults. Creator Masahiro Itobashi and artist Hiroyuki Tamakoshi join hands in creating a sequel to the popular manga Boys Be, dubbed as Boys Be ~adult season~. In this year's 17th issue of Kodansha's Evening magazine on Saturday, the two collaborators revealed of this upcoming project which will be launched in the same magazine.
The Evening Magazine is released in every two weeks, but the manga series will run quarterly. Its tagline, sweet-and-sour love stories for adults, intrigued many fans of the title.
Boys Be started out as a shonen themed romance manga which were weekly published in Kodansha's top magazine, Weekly Shonen Magazine. It has been launched in the 1990s and was a hit in many manga fans. Itabashi and Tamakoshi then extended the story with Boys Be 2nd Season and Boys Be L Co-op.
The original series has been adapted into a thirteen-episode anime in 2000 which was released in 2006. Alongside this, the title has been taken as an inspiration for a live-action drama as well as stage musical adaptations locally in Japan.
In 2009, another season of the title named as Boys Be Next Season ran in the sister publication of the Kodansha print, Magazine Special. In North America, Tokyopop published this title but the series were cut short as Kodansha breaks its ties with Tokyopop. The Right Stuff publication licensed the English adaptation for the anime series.
Boys be focuses on the various emotional journeys of teenage romance, based on the boys' view. High school students aim to find the perfect partner while struggling with their adolescent limitations. Kyoichi is a quiet student who is a friend to Chiharu, whom he develop feelings for. Makoto is a clever wiz when it comes to romance, and Yoshihiko is a handsome athlete who has little knowledge of anything that is related to the matters of the heart.