AKB0048 Anime Enlists Popular Voice Actresses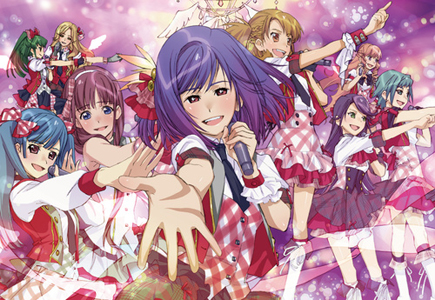 AKB0048, an anime inspired by Japan's most numbered idol group AKB48, recently announced in their website that three popular voice actresses will be joining crew. Set to be launched this spring, the anime production is gearing up in progress to ensure the enjoyment of AKB48, anime lovers, or both. The story is staged in a post-apocalyptic future, wherein an all-girl group rises up as idols assuming the title of the legendary AKB48 and takes a stand against the wicked regime that controls the planet.
It has been mentioned that AKB0048 characters have taken auditions from the girl group, and sub-units have been casted to be a part of the anime. Nine girls from the AKB48, along with co-groups SKE48 and NMB48, will play the part of the research students, or trainee members who wish to become a part of the main idol group in the future. In addition to that, three voice actresses will take the roles of legacy members of AKB0048, assuming the names of the real AKB48 members.
Yukari Tanimora plays the character Mayuyu, the third "model" inspired from Mayu Watanabe. Watanabe is a popular AKB48 member set to voice another character in the story, trainee Chieri Sono. Yui Horie, who has been known to play various roles in many known animes, will play Yukirin, nickname of the sixth generation AKB48 idol Yuki Kashiwagi. Akemi Kanda will play Yuko, the ninth generation idol who, in real life, is AKB48 member Yuko Oshima.
AKB0048 centers around the idol group's 77th generation, as mentioned in this post. It involves true to life characters, wherein features and behaviors have been derived from real AKB48 idol group members. The successful voice characters have gone through a meticulous audition against other group members. 4 mangas have been successfully published in four different magazines, retaining its concept and characters as a launching project for the upcoming anime.