2 Shoujo Manga Series to Be Launched on Bessatsu Margaret This April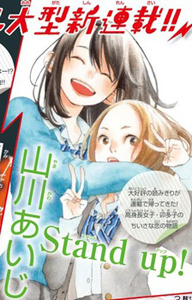 2 new mangas are coming your way, courtesy of Shueisha's Bessatsu Margaret Magazine! Just recently, the publication has announced titles from two well known manga creators, taking a debut in their own pages. The official website for the company has revealed that Aiji Yamakawa (Chocolate Underground) and Yoko Kamio (Boys Over Flowers) will be launching their spanky new plots. Take a look at the previews here:
Aiji Yamakawa will be launching her Stand Up! manga in the magazine's May issue. This is termed as a "small love story" which revolves around a tall girl Utako who is very shy. A one shot comic illustration was revealed in the Bessatsu Margaret February issue as a preview for this upcoming light novel. Yamakawa was first known for her adaptation of Alex Shearer's Bootleg Novel, Chocolate Underground, which ran in the same magazine from January to June 2008. This satirical novel trails after the lives of two English boys whi creates a chocolate factory after their country has banned the sweet delicacy.
On the other hand, Yoko Kamio, known for her Boys Over Flowers manga, is launching a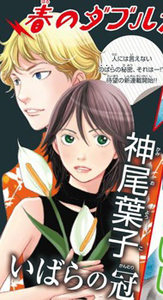 new shoujo series Ibara no Kanmuri (Crown of Thorns) also in the May issue of the magazine. This follows after the life of Nobara, who has a secret she cannot tell a certain person, which haunted her life entirely. Kamio's Boys Over Flowers is a manga that has gained popularity worldwide, being adapted into anime series, Japanese live-action series and spin-offs both in TV and film, and a Taiwanese and South Korean live action adaptation. Kamio is also known for her Cat Street manga, also printed in Bessatsu Margaret from 2004-2007, and Matsuri Special which was printed in Jump Square Magazine from 2007 to 2010. Tora to Okami, another of her recent works, ran in Bessatsu Margaret from 2010 to 2011.