Yasushi Akimoto's Marimo no Hana Animated Movie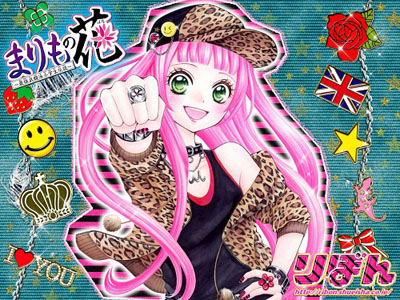 As announced in the February Issue of Shueisha's Ribon Nagareboshi Lens. Yuko Kasumi and Yasushi Akimoto's shoujo manga Marimo no Hana is about to receive its own anime adaptation.
The manga, which has just launched in the Ribon magazine since 201, has been receiving much attention, apparently because of the fame of one of its makers. Yasushi Akimoto is the one who has created and produced Japan's most-numbered girl group, AKB48.
In the recent advertisement for the upcoming issue of the Shueisha Ribon, the publication has released some details about the cast members which will be voice acting for the said anime project. This includes Kana Hanazawa as Risa and Shintarou Asanuma as Yuugure. Other voice actors include Hikari Midorikawa, Kei Shindou, Saori Hayami, Ryohei Kimura, Kenichi Suzumura and Kazuya Nakai.
The original Ribon Nagareboshi Lens plot follows around young girl Risa, who has yet to experience love and romance. In her school, Yuugure is the most popular student in their batch, and even though the two have no connection with each other, they encounter one another during one night in school. Aside from this story, there are other plots which are branched out from Risa's original account.
Marimo no Hana is all about Marimo Nogami, a typically quiet fourth grader who experiences a surprising incident that leads to her character blossoming. She overcomes her timidity and gains courage enough to fight the school's delinquents. This animated adaptation will feature the voices of AKB48 members Kashiwagi Yuki and Miyazawa Sae, playing the roles of Marimo and her childhood friend Masaru respectively.
This Kasumi and Yasushi collaborated manga is presently being released under Shueisha's comic magazine. The upcoming free event tour "Ribbon Fiesta 2012" which is organized by the Shueisha publishers will screen the movie. It has been held all over Japan from March to April, and highlights an autograph and talk session with the popular manga artists.
Both Nagareboshi Lens and Marimo no Hana will both be animated, and will be included in the DVD package to be released in the May issue of the magazine.