Video Trailer for Fuse: A Gun Girl's Detective Story Streamed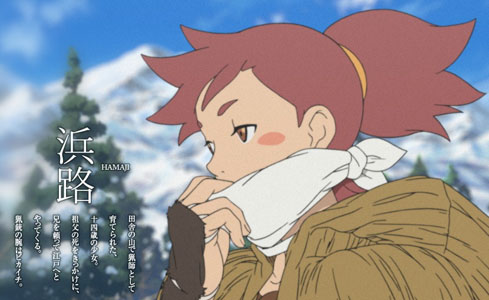 Author Kazuki Sakuraba's novel Fuse Gansaku Satomi Hakkenden is about to be animated in the light of Fuse Teppō Musume no Torimonochō, and the trailers for this series are highly anticipated. Sakuraba, whose works feature thrilling mystery and adventure, has been much acknowledged in his GOSICK series. The video trailer features a .48 seconds of sheer animation, where music, atmosphere and character design proudly triggers more excitement for local viewers.
The story of the series has been taken from the 106 volum narrative of the Nansō Satomi Hakkende, the 8 Dog Chronicles which was written by Kyokutei Bakin. The tale has been created within three decades in the 1800s, relating the adventures of eight brothers whose ancestry descended from spirit princess and a mythical dog. The eight brothers became eight branches of what is known today as the Confucianist Virtues.
However, the new Fuse movie takes the spotlight on to Hamaji, who, along with her brother, investigates the rumors spreading in their town about the mixed blood. She haunts down the human-dog kinds known as Fuse. Fuse, in the plot, is a part of a cycle of retribution.
As with its inspiration, there will be 8 creators who will handle various projects to expand the world of the Fuse. It launches with a comic serialization by haku in the publication of Monthly Big Gangan. Masayuki Miyaji will direct the visuals from okama; the characters are created by Seiichi Hashimoto, and the music is by Michiru Oshima. Ichiro Okouchi handles the script adaptation.
It must be known that Kyokutei Bakin's story has also inspired other animation, such as the 1999 TV series Shin Hakkenden as well as the story which was taken from the video game called Okami. Watch the trailer below and peek into Hamaji's journey towards discovering the truth about the Fuse.