The Twilight Saga: New Moon, Volume 1 Graphic Novel To Be Released In October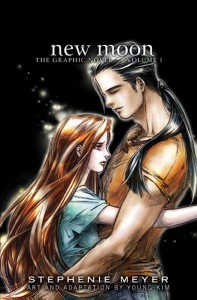 In an official announcement made by Yen Press, the Twilight Saga Graphic Novels will still be published. This time, picking up where the first book ended.
The Twilight Saga is a series of vampire romance novels by author Stephenie Meyer. The books, written in the perspective of the main character, tells the story about Bella Swan's journey to Forks, Washington and how she fell in love with the mysterious and inhumanly beautiful Edward Cullen. The story progresses to Bella's discovery of the well hidden secret, of not only the Cullens, but also the Blacks and the Quileute tribe. Her new life in Forks has been spun in an intricate web full of monsters and legends that has come in full circle as she forms a close bond with Jacob Black.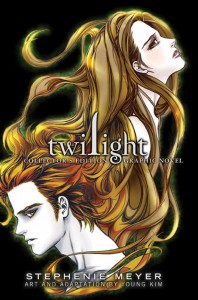 Just like the first Graphic Novel, New Moon will be split into two volumes. The first volume of New Moon will be released on the 30th of October, as announced in the official Twilight Saga website. Korean artist, Young Kim, is back and she will be doing the art for the second Graphic Novel of the Twilight Saga.
The Twilight Saga has a share of lovers and haters. The fact remains however, despite how many haters rant about the series, that the Graphic Novels are successful and has hit the #1 spot of the New York Times Best Seller in June 2010.
Also to be released on the same date as the New Moon Graphic Novel is the Twilight Collector's Edition in which the first two Twilight Graphic Novels are compiled into one book.