Trailer and Character Information for Silver Spoon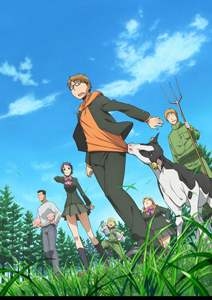 Silver Spoon (銀の匙 / Gin no Saji) is a manga series created by Hiromu Arakawa. Set in the fictional agricultural high school of Oezo in Hokkaido, this story tells about the daily life of Yugo Hachiken. Yugo is a student coming from another industrial province, Sapporo. But unlike his new classmates, he has little intention of having an agricultural career after their graduation. His reason for studying there is a little misguided idea that he could easily top this class and gain popularity for himself.
The official website for this upcoming anime project has posted its first trailer and details. Miwa contributed to this anime by singing the opening theme song, "Kiss You." in the trailer, Yugo relates his confusion as he enters an agricultural school. He then meets many people who have decided to go to the school in order to achieve their goals.
The characters for the story are as follows:
Yugo Hachiken played by Ryohei Kimura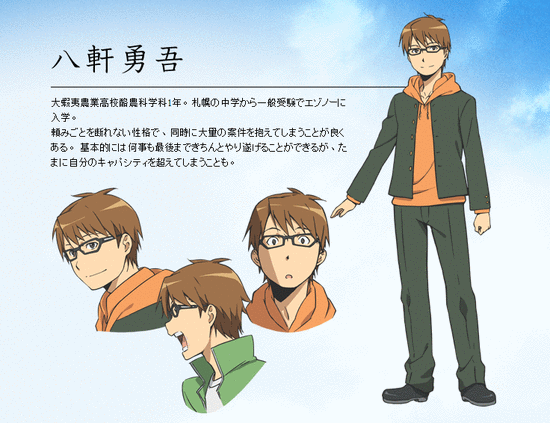 Aki Mikage played by Marie Miyake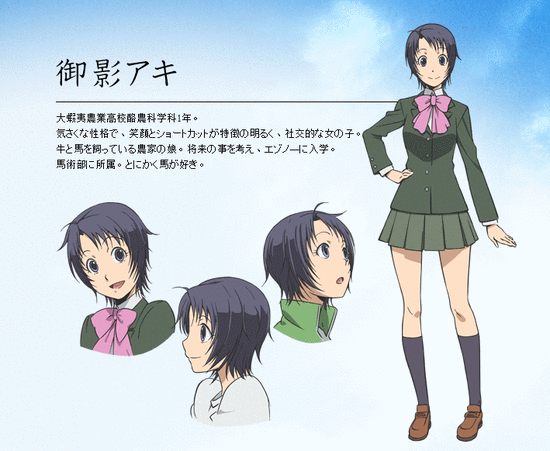 Shinnosuke Aikawa played by Nobunaga Shimazaki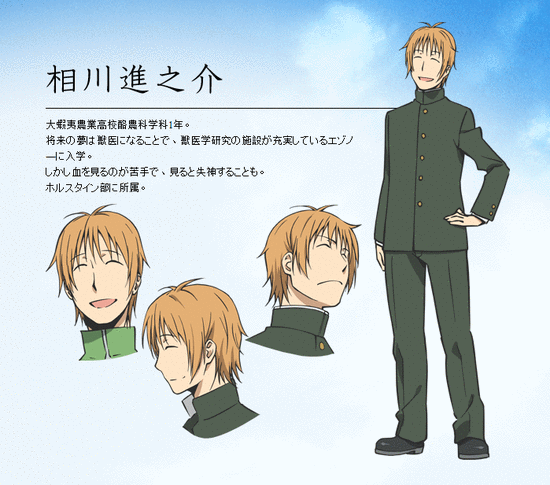 Ichiro Komaba played by Tooru Sakurai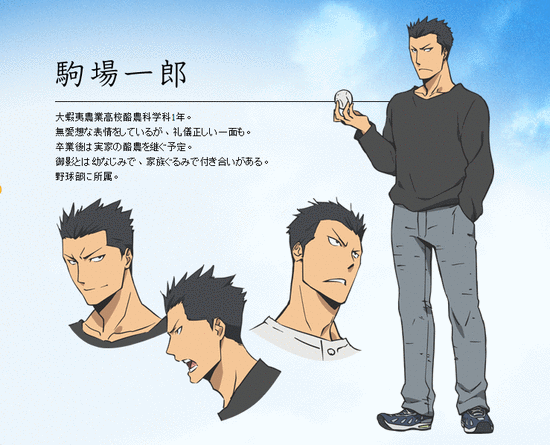 Tamako Inada played by Ayahi Takagaki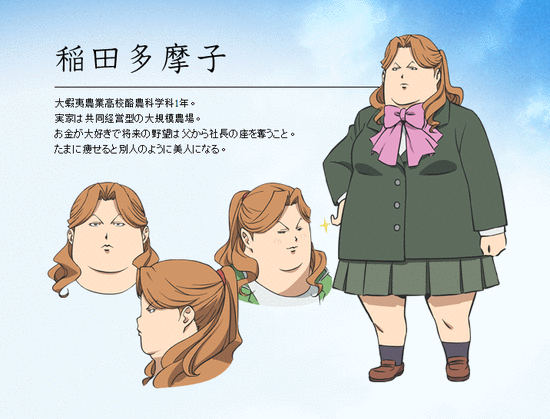 Keiji Tokiwa played by Masayuki Shouji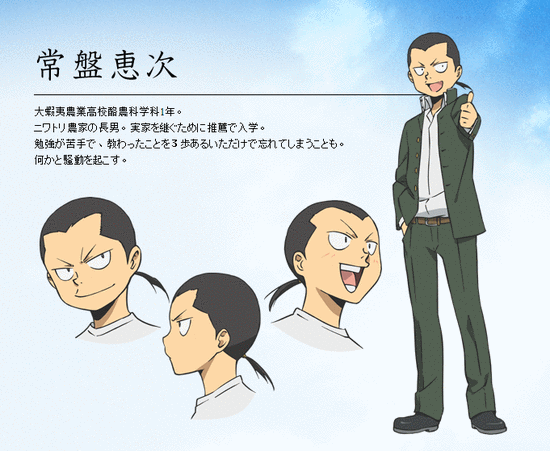 This manga is a depiction of the influences in the author's life. Arakawa was raised in a dairy farm in Hokkaido. The manga was launched on Shogakukan's Weekly Shonen Sunday and became one of the magazine's main feature stories.
The studio A-1 Pictures is creating a split course anime adaptation and has scheduled to air the first part on July 11 2013 on Fuji TV's noitaminA block. It is scheduled to run at least for half a year. The second part will be aired on January 2014 on the same block mentioned.
Tomohiko Ito is directing the series. Kotomi Deai is the assistant director and Taku Kishimoto will be writing the scripts. Jun Nakai serves as the character designer and the chief animation officer. Shusei Murai will be scoring the music.