Tari Tari Animation Teasers Streamed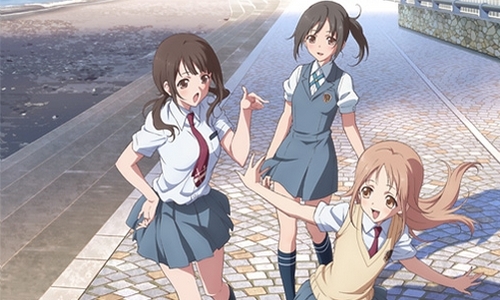 Animation studio PA Works has recently released a promotional streaming of their new series, Tari Tari. The official website for the television animation has released this two-minute video, which introduces the story's main characters and details. As the video states, the series will premiere locally in Japan this summer season. The Tari Tari Series was originally done by Evergreen.
The tale focuses on five high school students who are having a difficulty to fit in their own league. Being too young to be called as an adult, and too old to think of themselves as children to be taken care of, these students are able to find themselves within the society with the warmth of their companionship. Through the experiences which all of them took together bravely, they are able to grow and develop into teenagers who are set to bless the world.
Wakana Sakai (voiced by Ayahi Takagaki), is well inclined to music. She started taking lessons but withdrew from her hobby at the loss of her mother. Kanotasu Miyamoto (Asami Seto), is a cheerful girl who loves singing and has joined the school's glee club. Taichi Tanaka (voiced by Nobunaga SHimazaki) is a badminton team member living with his college sister. Sawa Okita (Saori Hayami) is a member of the archeri club, dreaming one day to be a horse rider. Wiin (Natsuke Hanae) just transferred into school after living 12 years in Australia. Music brings the students altogether as they join an ensemble to celebrate their last summer in their high school year.
PA Works, the animation studio who produced Hana-saku Iroha and Another, bouts another refreshing take on this original manga adaptation. Masakazu Hashimoto will manage the series composition as well as direct the overall animation. Hashimoto is the same genius behind the direction of Professor Layton and the Eternal Diva, as well as some episodes from Full Metal Alchemist series.