Special Must Haves In The News, Vol. 7: M For Moe And Magical Girls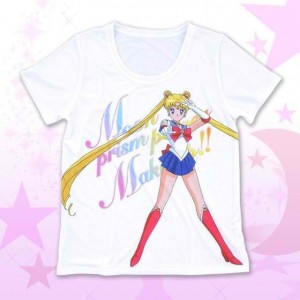 Asgard Anime is already in it's 7th serving of Special Must Haves In the News and what better way to celebrate than with girls, both Magical (魔法少女) and Moe (萌え).
A Sailor Moon (美少女戦士セーラームーン) merchandise makes another appearance in the Sailor Moon line from Bandai (株式会社バンダイ). The latest entry in the Premium Fashion Line is a full-body, full-color art of Sailor Moon with the words Moon Prism Power Make-Up!! (ムーン・プリズム・パワー・メイク・アップ) printed in a rainbow hue behind her. Fans of Sailor Moon can get this shirt for only 4,988 JPY (50.44 USD) only at the Premium Bandai website. This shirt is joined by three more color variations of the Sailor Moon face shirts and will be released on September.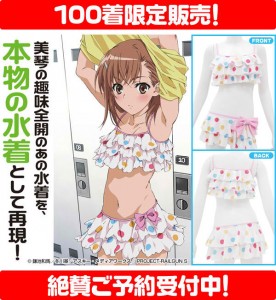 Who would have thought that Misaka Mikoto's (御坂 美琴) famous swimsuit would have an in real life counterpart? COSPA brings you a limited edition A Certain Scientific Railgun (とある科学の超電磁砲) swimsuit that's a complete carbon copy of the one worn by Misaka! The real life swimsuit's top is designed as a sports bra with pockets that can hold different bra pads depending on the user's preference. The bottom, on the other hand, is connected with the skirt. If you think this is adorable, grab one now at the COSPA website for only 15,750 JPY (159.27 USD). The final price already has taxes included. Remember, this is a limited edition and only 100 pairs will be released!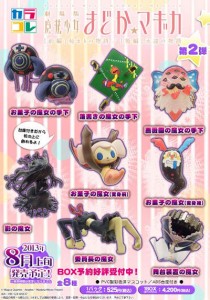 If you're into Puella Magi Madoka Magica (魔法少女まどか☆マギカ), then Movic has got you covered! The mini figures you can see on the left have been featured on dioramas as a preview prior to the release. Movic also has cellphone straps with the chibi Madoka Magica girls dressed up as Kyubey (キュゥべえ). Standing at 6cm, the straps will be available on October.