Space Dandy Shirts Designed For The Bold And The Daring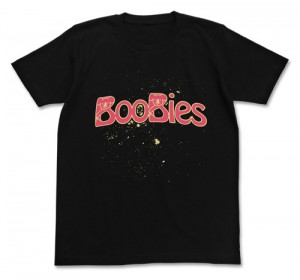 Space Dandy (スペース ダンディ) is currently at its fourth episode but the adult-laced comedic tales of the Dandy Guy In Space have already inspired Japanese clothing company Cospa (コスパ) to release two shirts that will either get a kick out of you or get a kick out from someone else.
The first shirt is a plain black shirt with the pink BooBies logo set with yellow stars behind it. BooBies is the name of the fast food restaurant Dandy (ダンディ) and the rest of the Aloha Oe (アロハオエ号) frequently visit. The name of the chain alone will give you an accurate idea of the staff and crew who work at the said restaurant.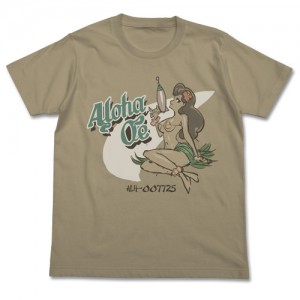 The second shirt comes in a khaki shade featuring a shapely girl with a Hawaiian attire complete with a grass skirt and a space gun in hand. It looks innocent enough until you see the message at the back.
"No Shoes, No Shirt, No Skirt, No Problem. However Good Lady Only." You don't need good English to get what what those words mean. Dandy's penchant for ladies flow from the television screen and into that shirt.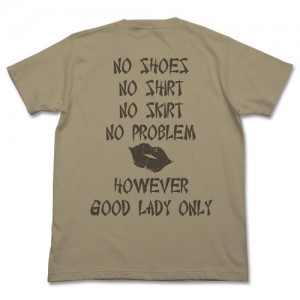 These shirts are designed by Namaniku ATK, a renowned figure in the world of doujinshi who gave Shingeki no Kyojin's (進撃の巨人) Mikasa Ackerman (ミカサ・アッカーマン) the womanly shape she deserves to have. These Dandy shirts on Earth are available for pre-orders over at the official Cospa website. Grab the black shirt here while you can get the khaki shirt here.
Image credits go to Cospa