Shinichiro Watanabe and Yoko Kanno Teams Up Once More in Sakamichi no Apollon: Kids on the Slope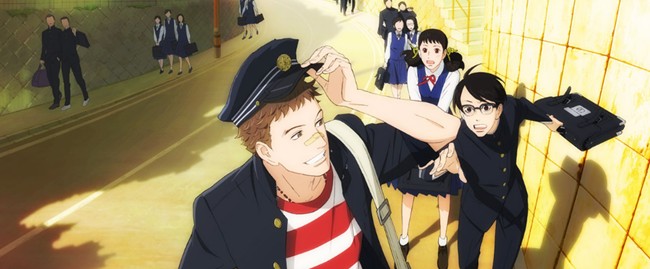 Two powerhouse creatives collaborate together to bring about a cunningly brilliant musical anime series set to hit the airwaves this year. Shinichiro Watanabe, the genius behind the titles Cowboy Bebop and Samurai Champloo, join hands with the famed Yoko Kanno in creating a spectacular jazz-centric animation.
Hailed from Yuki Kodama's original series Kids on the Slope, the story promises a bright, contemporary narrative about a friendship between two young men, in spite of their differences, grew to bond with each other because of the love of jazz music.
The story starts when classical piano prodigy Kaoru meets the wild drummer Sentaro. It is this encounter that led him to the vibrant musicality of jazz, which he immediately fell in love with. Staged on a backdrop of high school life with a tinge of American atmosphere, one can thoroughly enjoy the fun, lively beats of jazz and the melodic symphony of a tale that goes along with it.
Watanabe and Kanno, who first joined together in making the hit series Cowboy Bebop, has set forth a much anticipated collaboration in this series. The story promises excellent jazz performances placed in especially for each episode, made to match the environment and the flow of the series. Famous masterpieces re-arranged in modern feel by Kanno's creativity are made to muster the ideal emotion for the animation. An explosion of spring time celebrated by musical surrounding envelops this story into one profound, upcoming hit.
Local TV network Fuji TV has released a new trailer for the story, which is set to premier on April 12. The novel hit, Kids on the Slope, has gained many awards in the manga alone, making this animation predictable in popularity. Plus, with two geniuses working together to make this lighthearted series graphically and audibly amazing, the story is bound to be perfectly spectacular.