Saber Figures In The News: An Nero Nendo, A Chibi Surprise And A Corrupt Saber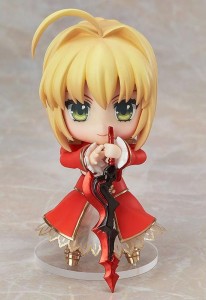 We just can't get enough of Saber (セイバー)! Figures In the News takes a special turn as we put the spotlight on the Fate's (フェイト) franchise's beautiful sword master.
As you now may probably know, there are a lot of versions of Saber out there depending on the series and yes, they are all legit. Take this lovely little Nendoroid by Good Smile Company for instance. In Fate/Extra (フェイト/エクストラ) and Fate/Extra CCC (フェイト/エクストラ CCC), we meet Saber Nero. Donning her famous Nero red dress and armed with the crimson Aestus Estus: The Embryonic Flame (原初の火), the Saber Nero Nendoroid is priced at 3,620 JPY (about 36 USD) and will be released on November. Early enough for the beginning of the gift giving season! You can pre-order your own Saber Nero through the AmiAmi website.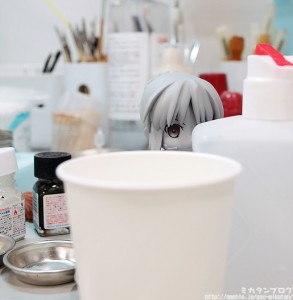 Hidden behind a tower of cups and plastic containers, this little Nendoroid looks oddly familiar with her bangs complete with lock of hair that falls on the side, if you look closely, a bun with a braid circled around it. Look like Saber, doesn't it? With so much Sabers to go around, what kind of Saber will this little Nendo be? Find out on the Summer Wonder Festival 2013 as Good Smile Company takes part in this awesome event!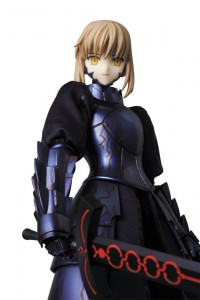 If full scales are your thing, then this is the one for you. In Fate/Hollow Ataraxia (フェイト/ホロウアタラクシア), the Saber we all know and love from the Fate/Zero (フェイト/ゼロ) and Fate/Stay Night (フェイト/ステイナイト) series has been corrupted by Angra Mainyu and has turned into Saber Alter. Standing at 30cm tall, this highly detailed corrupt Saber by Medicom Toys is priced at 20,000 JPY (203.67 USD) and will be released on April 2014.