Pullip Dolls Go Sailor Moon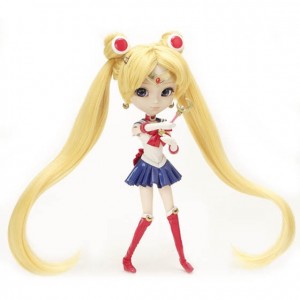 Sailor Moon Crystal (美少女戦士セーラームーンCrystal) is just around the corner and what better way to celebrate its upcoming and highly awaited release is this special, limited edition Sailor Moon Pullip doll! Bandai has teamed up with the famous brand of Korean ball-jointed dolls to bring you this beautiful Sailor Moon-inspired Pullip.
Standing at 310mm, this Pullip comes in the complete regalia of Usagi Tsukino (月野 うさぎ) in her original Sailor Moon (セーラームーン) form. Her pigtails complete with buns reach her toes and her red, white and blue Sailor fuku is never complete without her elbow lenght red and white gloves as well as her red, knee length boots adorned with a moon. To complete her get up, this Sailor Moon Pullip doll comes with her tiara, moon earrings and Moon Stick (ムーン・スティック). Now what's Sailor Moon without Luna (ルナ)? Her black Guardian Cat comes in the form of a 65mm tall plush doll that completes the package. Like all Pullip dolls, the Sailor Moon Pullip doll is fully poseable and the eyes can blink.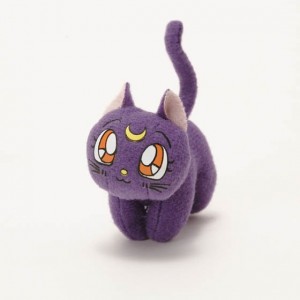 The Sailor Moon Pullip doll is sold for only 17,280 JPY (169.98 USD) and for a limited time only so if you just have to add this to your Sailor Moon collection, head on down to the Premium Bandai website to leave your order now before it's too late! Our childhood super heroine will be released on July, just in time for the anime's release.