One Piece Themed Café "Baratie" Opens in Odaiba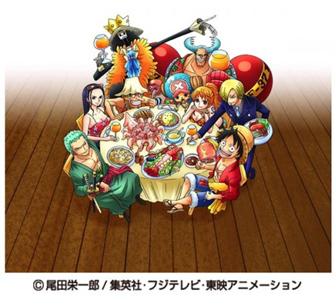 Eichiiro Oda's One Piece invades real life as amusement parks, cafes and other establishment is built with the inspiration of this pirate-themed anime. Another addition enters the list of real-life One Piece world, as on June 28, a restaurant named "Baratie" opens in the rooftop garden space of Fuji TV's building in Odaiba, Tokyo.
Baratie aims to draw customers into the One Piece world, being built with the inspiration of this floating restaurant. One of the series' notable characters, Sanji, grew up in this ship-restaurant. In the anime, Baratie takes the form of a fish-like ship that drifts ashore on the ocean and accommodate any pirate that is desires nourishment.
Even though it isn't located at the sea, the creators see to it that the real-life Baratie looks just the same as it was depicted in the anime. The exterior portrays the hull of the restaurant, and customers can pass through the bow of Sabashigara I. which is the mobile attack unit of the ship. The interior is filled with various details, including the statue of the head chef Sanji welcoming customers inside.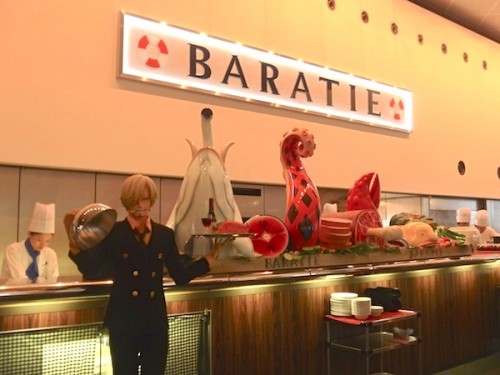 Included in its beautiful interiors is the map of One Piece painted on the ceiling. Legendary (and typically made-up) cooking ingredients can be seen lined up on the counter. One can see the Blue Finned Elephant Tuna along with other items we can only see in the manga.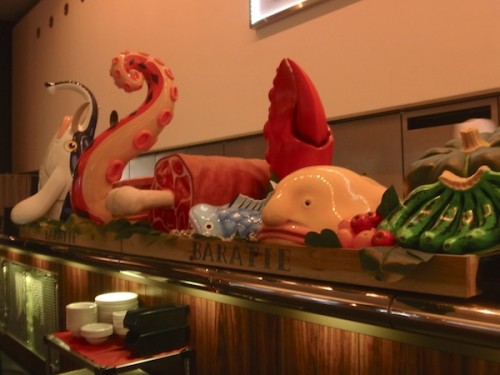 Surprises come as well, for the restaurant's owner and head chef Zeff will appear before the crowd. Voices of Sanji and Luffy can be heard from the galley, completing the whole One Piece experience.
And the menu! A whole list of amazing cuisine is lined up, taken from the adventures of the Straw Hat Pirates. This changes every few months in order to keep up with the adventures. The first installment is based on the East Blue arc. To visit, the Baratie is open from 10:30 am to 10:00 pm.