New Anime Project for Zettai Karen Children Announced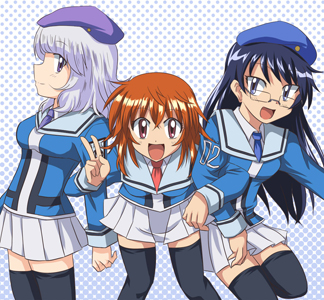 As revealed in the 33rd issue of the Weekly Shonen Sunday, Shogakukan's magazine, a new project for Takashi Shiina's Zettai Karen Children / Absolutely Lovely Children manga is green lit. This announcement was set on Wednesday, and while this did not provide any significant information about the upcoming series, it is stated that this new work is made to pay homage to Shiina's manga's 7th year anniversary. The new anime will be part of the seven new projects, according to the print.
The curiosity for this project arose as the wraparound jacket band which covered the 30th volume of this manga has announced in May that there was a new project ,with the association to the series, has been launched. Zettai Karen Children is a science-fiction gag series which was given a fifty one episode anime series shown locally in 2008. Shiina has developed the concept out of a short story he has written in the special releases of the Shounen Sunday magazine.
Zettai Karen Children is a story which trails after a unique storyline; a special operations unit composed of three ten year old girls has paranormal powers, which they use to extinguish the enemies at their command. These three lively girls are guarded by a hapless lieutenant which has no choice but to supervise—or in reality, babysit them.
The comical irony between the girls' great powers and their childish behaviors, along with the droll mishaps which they must endure to follow their line of work is what the fans loved in the story, keeping them glued for the entire season.
The series Zettai Karen Children is the same anime which the Sentai Filmworks has released in North America, with the title Psychic Squad. In 2010, there has been an OVA released for the manga. More information will be revealed in the next few issues of Shogakukan's Weekly Shonen Sunday.