Neppu Kairiku Bushi Road Coming This Fall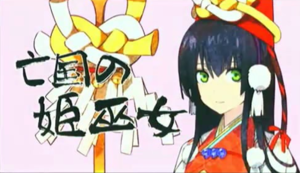 Bushiroad has already confirmed that its Neppu Kairiku Bushi Lord project will be revamped into Neppu Kairiku Bushi Road, a TV Anime slated this fall. This was revealed at the Bushiroad Dai Senryaku Happyoukai 2013 event. This anime series will be a collaboration of Bushiroad, Bandai Visual, Nitroplus and Kinema Citrus.
This project, involving an anime movie in 2005, has been originally announced back in 2003 as a collaboration between the studios Gainax, Broccoli and Takara. Unfortunately, staff members have left one by one and the project was left on a hiatus. Now, Bushiroad has disclosed that the project will be restarting a decade after the original announcement.
It is a pity that the planned movie was left in indefinite termes. Originally, Ryoko Shintani is casted in the animation film as Mikoto Ikeda, Sakura Nogawa as Nene Swarovski and Yae as Hikage.
President Takaaki Kidani of Bushiroad is credited as the main concept creator as well as the executive producer of the project. The deceased novelist Sunao Yoshida will still be credited as the original story creator.
A teaser was released on Tuesday which reveals staff details about this project. Masayuki Sakoi will be directing from the scripts created by Norimitsu Kaiho. Shinov Mimori of Nitroplus and Mai Toda are designing the characters, which includes Ame, Yagyu Suo and Kazusa Shin. Niθ will be designing the mecha graphics for the said animation.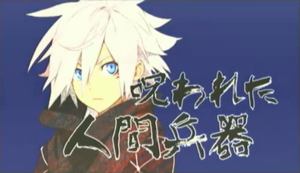 Neppu Kairiku Bushi Road will be one of Bushiroad's new Five Qross hybrid trading card game, mixing paper cards with online gaming by using the QR codes that is printed on the back of the cards. Each card will be composed of a unique serial code that will be used as a protection from potential overseas counterfeits. The first batch of these Qross cards will feature two other anime series namely Fantasista Doll and IS (Infinite Stratos).