Naruto: Road To Ninja Theme To Be Sung By Asian Kung-Fu Generation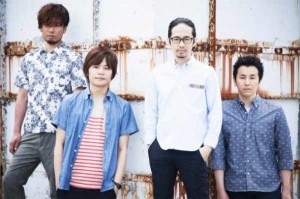 Japanese rock band Asian Kung-Fu Generation (アジアン・カンフー・ジェネレーション) has been chosen once again to provide the theme song for the world's biggest ninja anime!
The latest song, entitled Sore Dewa, Mata Ashita, is set as Naruto: Road To Ninja's theme and Naruto creator Masashi Kishimoto has this to say about his chosen band: "When I thought about who I'd want singing the theme, I thought about Asian Kung-Fu Generation, who was in charge of the anime's opening theme in its early days."
Asian Kung-Fu Generation is a 4-member band composed of vocalist Masafumi Goto (後藤 正文), guitarist Kensuke Kita (喜多 建介), bassist Takahiro Yamada (山田 貴洋) and drummer Kiyoshi Ijichi (伊地 知潔). Goto, Kita and Yamada formed the band in the year 1996 and was joined shortly after by Ijichi. Since then, they never had any change of lineups in their band.
Their song entitled Haruka Kanata (遥か彼方) was part of their 2002 album "Hokai Amplifier (崩壊アンプリファー)" and was used as the second opening theme for Naruto. The song gained popularity not only within Japan but it also extended its fame internationally thanks to the anime. Goto comments on the huge international popularity saying "Thanks to Naruto, we now have fans in South America, Europe and Asia. It's a great honor to have been chosen to sing the main theme for the (Naruto) Movie."
Sore Dewa, Mata Ashita will be released on July 25 while Naruto: Road To Ninja will be shown in Japanese theaters three days after. "This movie will be complete once this song has been put into it!" Kishimoto said.