Madoka Magica In The News, Vol. 2: A Spin-Off Manga, A Mug And A Special Nendoroid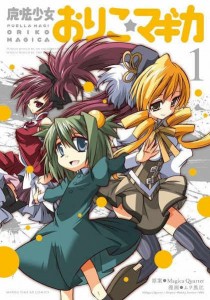 Puella Magi Madoka Magica (魔法少女まどか☆マギカ) is still one of the biggest anime/manga titles followed to date and Asgard brings you the latest Madoka Magica news with two new items to add up to your collection and a brand new manga to read.
Together with the last volumes of K-On! (けいおん!), North American publisher Yen Press will be releasing a spin-off manga entitled Puella Magi Oriko Magica (魔法少女おりこ☆マギカ). In Oriko Magica, the story revolves on a mysterious girl named Oriko Mikuni (美国 織莉子) who has the power to see the future. Another Madoka Magica spin-off also released by Yen Press is Puella Magi Kazumi Magica: The Innocent Malice (魔法少女かずみ☆マギカ ~The innocent malice~). Kazumi Magica was written by Masaki Hiramitsu (平松 正樹) and illustrated by Takashi Tensugi (天杉貴志) while Oriko Magica was illustrated by Kuroe Mura (ムラ黒江).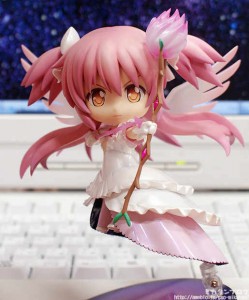 Good Smile Company has finally given Madoka Magica fans a full preview of their adorable Ultimate Madoka (アルティメットまどか) Nendoroid figure! Madoka Kaname gets her wish granted in the final episode of and transforms into Ultimate Madoka. This beautiful little Nendo, in a motif pink and white with what looks like the galaxy under her skirt, is covered in pearl paint which changes color depending on which area light strikes on it. The Ultimate Madoka nendoroid is poseable and comes with interchangeable expressions. It also comes with removable items and a purple disk covered in symbols. Madoka Pre-orders began on October 16, 2012 but it's not too late to order one now.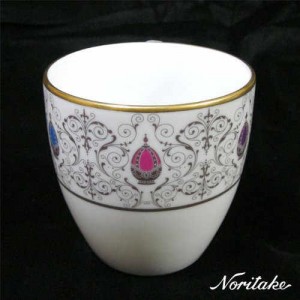 Madoka Magica inspired tea parties are now possible thanks to Japanese dinnerware company, Noritake! The mug, predominantly white, features the five (5) Soul Gems of the girls with Kyubey's line "Please Contract With Me" printed on the handle. Made out of porcelain, this precious cup is offered for pre-orders for only 3990 JPY (50.91 USD). Pre-orders will be accepted on October 24, 2012 through Neowing.co.jp.