Kotobukiya In The News: Bishoujo Super Hero Edition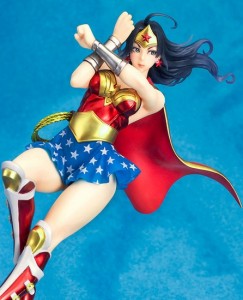 The figures that Japanese collectible toy company, Kotobukiya (株式会社 壽屋 コトブキヤ), have teased awhile back have finally come out and are ready to be yours! Asgard Anime gives you the lowdown on the newest members of the Bishoujo line.
If you're an avid fan of DC Comics, here's something for you. Amazon princess, Diana Prince, has been graced with her very own Bishoujo figure. Wonder Woman, as she is more commonly identified as, stands at a 1/7 scale and is never seen without her Lasso of Truth, Bracelets of Submission and dagger. Priced at 59.99 USD, Wonder Woman is available for pre-order over at the Crunchyroll site. Discounts are available to Premium members of their site so you're very lucky if you have an existing Premium membership! The Wonder Woman figure will be released on the later part of April.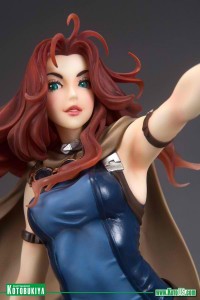 If you're a die hard Star Wars fan, here's something for you too. Mara Jade Skywalker also has her own Bishoujo figure and is also available for pre-order! Luke Skywalker's feisty missus is following a 1/7 scale just like Wonder Woman. Mara Jade comes with two lightsabers of different colors, purple and blue, and a removable cloak. The Mara Jade Bishoujo statue will be out on April and is illustrated by Shunya Yamashita (山下 しゅんや).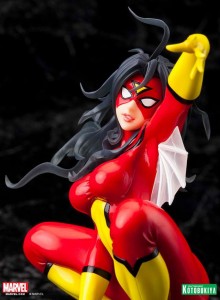 Last but not the least is yet another Shunya Yamashita masterpiece. This Marvel Comics offering is Jessica Drew in her trademark Spider-Woman costume. Spider-Woman's mask is removable thanks to a interchangeable face which allows you to see her in all her anime-like beauty. While the pose will certainly get your attention, it's her face that will draw you in. The Spider-Woman Bishoujo figure will be available on June of 2014.