Kick Heart Project Launched on Kickstarter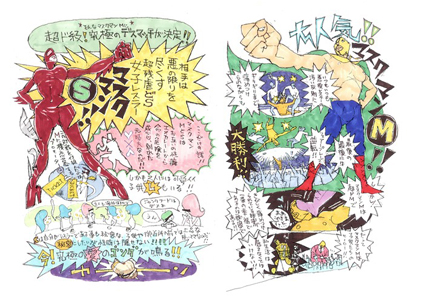 Masaki Yuasa, known for his works Kaiba, Mind Game and The Tatami Galaxy had just announced a project with the Production IG. The studio is known for creating Ghost In the Shell and is now bent on producing another noteworthy film although this time, the collaborators will be needing much help from resources outside.
Launching the effort on the site Kickstarter, the project aims to raise $150,000 to fund the production of this 2D animation short called Kick Heart. Kick Heart promises a 10-minute juggle-buggle love story between two good people who each are hiding a secret.
The team aims to use their Kickstarter site as a platform to connect millions of fans all over the world who aims to see cutting edge animation created with highly skilled directors. Through crowd funding, this short will be able to increase the quality of animation, the overall duration (10 minutes is short for such a story!), offset production costs, digital distributions and festival submissions.
The story description is as follows:
Kick-Heart is a love story between Romeo, a successful pro-wrestler, and Juliet, a nun who lives a secret double-life as a female pro-wrestler. Romeo's secret is that he enjoys taking a beating in the ring, while Juliet feels invigorated when facing her opponents as a wrestler. When the two meet in the ring, the fireworks fly. Their story is set in the colorful backdrop of the professional wrestling world. Will Juliet reveal her true identity to the one she loves? Will Romeo be able to share his secret to the world?
This collaboration includes Mamoru Oshii as the project's consultant, Michio Mihara as the character designs, and Eun Young Choi as the color key artist. Kevin Aymeric will be taking care of the backgrounds.
Kick Heart aims to be able to raise the funds by October 31 at 12:00 a.m. EDT. Get a glimpse of this action-packed romance in the ring by watching the video below: