KAT-TUN's Nakamaru Yuichi and Nanao in New Manga-based Series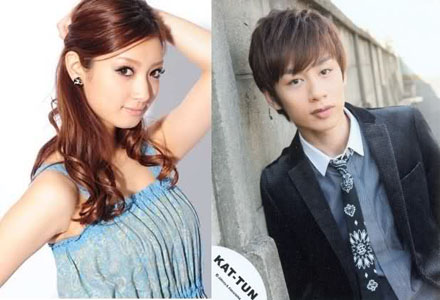 Another Johnny's is about to hit the live action stage—this time it's KAT-TUN's resident crooner Nakamaru Yuichi set forth to reveal his charm in Higashimura Akiko's Omoni Naitemasu. He leads this drama alongside the Jellyfish model Nanao.
Nakamaru will play the role of Akamatsu Keisuku, who falls in love with Konno Izumi, to be played by Nanao. Konno Izumi is a beautiful model who felt that her excessive beauty is rather a curse, more than a blessing. Due to her good looks, many problems arise in her surroundings, driving her to hid her face in order to prevent any more disaster.
This will be Nanao's main role, and she states her enthusiasm for her character. Her overwhelming beauty and presence is a perfect fit for Higashimura's lead female. Along this, Nakamaru exudes the strength and mischief of his character, along with a delicacy and grace performed in a humorous way.
The story is a romantic comedy which highlights the ups and downs of Konno Izumi and her being a drawing model. Nakamaru commented that the original plot is very droll, that he expressed his excitement in joining the cast. The adaptation also shows the truth behind human relationships, to which one can enjoy the very serious and the lightly gag parts in the scenes.
The producer relates this story around Tokyo's own shitamachi. Izumi is a woman who is beautiful with no luck, and this story is bound to answer the question of what is true love, and true beauty. Thought each of the characters is fresh with different personalities, they are all connected with a bond of laughter and tears.
Omoni Naitemasu is scheduled to hit the Japanese airwaves in July on Fuji TV. This is a weekly Saturday drama with a timeslot of 11:10 PM – 11:55 PM.