Kantai Collection Offers Wedding Rings For Sale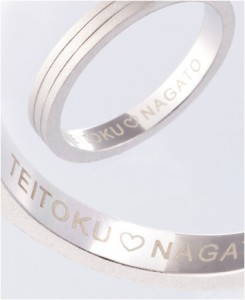 Guess who's going to marry another video game character? Kantai Collection (艦隊これくしょん) players now have the chance to marry their characters once the girls hit level 99. And of course, what's a wedding without a wedding ring and a marriage certificate?
The "Papers and Ring" item comes free when a quest is completed. If you have a whole harem to tend to, additional rings will set you back 700 yen each which can be found in the item shop. If you're so far down and into this game, you can really buy rings and authentic KanColle (艦これ) marriage certificates!
There are three different designs of the silver rings you can choose from, each reflecting the ship your character mans or what they wear, namely "mark", "string" and "sailor tape". You can even have these rings engraved with your names in it, but you have to pay extra of course. The rings come in a package which include a box, marriage certificate, quality guarantee and of course, your new waifu's glossy photograph. The set is priced at 15,000 JPY (145.29 USD) and if you'll have it engraved, it goes for 18,000 JPY (174.35 USD).
So, just how will this wedding work? A player has shared his wedding experience on Youtube so watch the video below to see how things will turn out. Click here to order your wedding paraphernalia!