Horror Themed Anime ANOTHER Gets Adapted into Live Action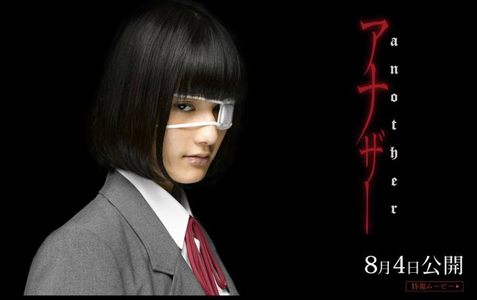 Yukito Ayatsuji's suspense thriller Another (アナザー) takes its place on movie screens as a live action production for the plot is in the works.
The Another novel, which was first published in October 2009, revolves around a particular class and a curse that looms around it. Students and teachers mysteriously die after a series of mishaps, ultimately leading to the source of the horrific incident, which was traced back many years ago.
It happened in 1972, where a popular student named Misaki died in the middle of the school year. Misaki is an honor student and belonged to Yomiyama Middle School's Class 3-3. His classmates, shocked at his early passing, proceeded on as if Misaki was alive; even bringing his desk to their graduation ceremony as if he was with them. Alarmingly, his image shows up in their graduation photo—something which terrified his class.
Fast forward to 1998, Koichi Sakakibara transfers into Yomiyama, where he misses his first weeks due to an illness. While he was hospitalized, he meets Mei Misaki, who coincidentally was visiting the morgue. She wears a mysterious eye patch, which prodded him with curiosity. The two meets again in class as Sakakibara discovers that Mei is a student ignored by the whole class, as if she doesn't exist.
However, what alarms Sakakibara the most is that Class 3-3 seems to be isolated from the school, practicing PE separately, and seems to be treated apart from normal classes. He, along with his friends, then discovers the curse that reigns over their class, where their classmates die from one incident to another, and resolves that unless they are able to find the answer to this mystery, all of them may possibly die.
Another was originally a 677-paged novel serialized by Kadokawa Shoten Publications. Its anime series is currently running in Japan, under the same title.