Hori-san To Miyamura-kun Manga Gets 2nd OAV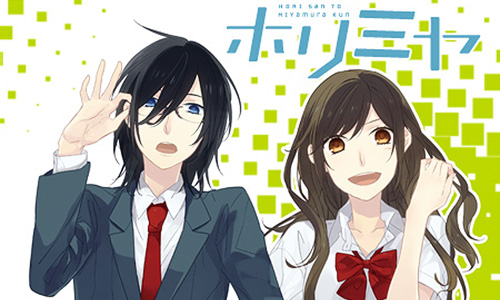 Fans of Kyouko Hori and Izumi Miyamura will be delighted to see the pairing return in the new Hori-san To Miyamura-kun OAV. This was revealed through the November issue of the Square Enix's G-Fantasy magazine. It announced that HERO is making ways for the project to push through early this winter. HERO is the author of the four-paneled school comedy following the life of Kyouko and Izumi as they go through their bittersweet youthful days. Well, mainly bitter.
In the story, Kyouko is a flashy, popular high school who, even in her pretentious appearance, excels in both relationships and academics. Izumi is on the other side of the seat; he's the bland high school boy who doesn't want to mingle nor stand out. He has a large body tattoo and secretly wears piercings outside the school. One day, he finds Kyouko's little brother and helps him back to the Hori family's house. At the discovery of his secret, Kyouko and Izumi becomes entangled to each other.
Reprising their voice acting roles in the project are Asami Seto, Yoshitsugo Matsuoka, Kana Ueda and Yoshimasa Hosoya. They will play Kyouko, Izumi, Yuki, and Tori respectively. Matsuoka will be singing the ending song. In the OAV, Nobunaga Shimazaki will be joining the cast as Hori's estranged childhood friend and student council president, Kakeru Sengoku. Yui Nomura plays Sengoku's follower and fellow council member Sakura Kono. Kei Imoto will play Honoka Sawada, the girl next door who has a big crush on Miyamura.
The Hori-san To Miyamura-kun OAV 2 is written by Yuniko Ayana and the characters are designed by Kenichi Kutsuna. This is created at Hoods Entertainment, with Erukin Kawabata as the director. Nobutaka Yoda will be composing the music.
The manga was launched in 2007 and the 10th final compiled book was published in December 2011. Daisuke Hagiwara launched a spin-off called Hori-Miya in Monthly G Fantasy in 2011.