Hakushon Daimao Live Action Adaptation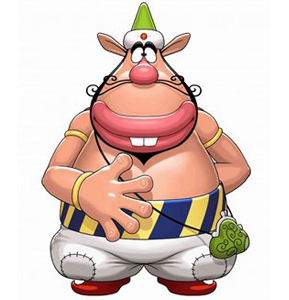 Fuji TV just announced that there will be a first live action adaptation for the well-loved Hakushon Daimou (ハクション大魔王 , The Genie Family) anime. The popular gag comedy anime was created by Tatsunoko Productions and ran on Fuji TV from 1969to 1970. In honor of the 40th anniversary of the family anime, Kanjani8 member Shingo Murakami is joining the cast as the main character, the genie Gejigon. This will be a two-hour special which will premiere this fall.
Hakushon Daimou tells about the exploits of a family of genies. In the story, an old bottle finds its way in a modern's family's house. A young boy finds the bottle in the attic and discovers that whenever anyone sneezes, a genie is summoned. Unfortunately, this genie is not the kind of supernatural creature that grants your wishes; he's not very good at it (must have missed a lot of lessons from his Genie-granting course). His ways of granting have tendencies of going wayward wrong. His daughter is obliged to do the same for whoever who yawned.
Murakami will be joined by the seven-year old Konomi Watanabe as Akubi, the genie who loves twisting wishes into mischievous grants. The eight-year old Homare Mabuchi will be Kan-chan, the lad who finds the bottle. Youichi Nukumizu will play Kan-chan's father and Miho Shiraishi will play as Kan-chan's mother. Murakami will be singing the special's opening theme—a revamped, modernized version of the original anime opening.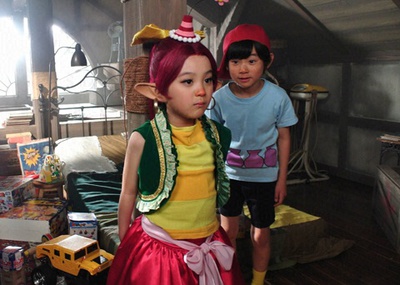 This special, since it's making use of a lot of magic, will be utilizing CG animations to recreate supernatural scenes. However, makeup is another thing. Murakami takes a one and a half hour to transform into the genie with his giant nose and ears.
Hakushon Daimou has been in the top 100 in TV Asahi's top 100 anime in 2005 and Japan's top anime list in 2006.