Guskou Budori no Denki Enlists Popular Stars as Lead Voice Actors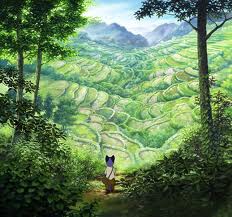 Tezuka Productions have recently announced their plans to adapt Kenji Miyazawa's novel Gusjou Budori no Genki. This popular children's novel was released in 1932 and was based on fictional animal characters with humanlike characters. Yoshiru Shimizu, the company's general manager, says that the film greatly fits Osamu Tezuka's ideals, which highlights the story's theme of "How one their lives live is more important than their environment." Osamu Tezuka is the genius behind the popular worldwide novel Astroboy.
Guskou Budori no Denki is a whimsical story of a young lad named Guskou, living in the Tohoku forests within northeastern Japan. Staged in the era of 1920, natural disasters caused Guskou to lose his home and look for a better life elsewhere, alone. Eventually, he joins a group with scientists who works with an artificial volcano library—the Ihatov Volcano Department. This group aims to deal with the same disastrous climates that caused Guskou to leave his home.
Casted in the lead roles is popular actor Oguri Shun (Hana Yori Dango, Hana Kimi) as Guskou, while Shiori Kutsuna (Detective Conan, Beck Live Action) will take the role of Neri, Guskou's little sister. This is Shiori Kutsuna's first role as a seiyuu, while Oguri Shun has already performed various roles as a voice actor. Sadayuko Murai of Kino no Tabi writes the script for the upcoming anime film and Gisaburo Sugii will direct the whole production. Sugii has previously directed another of Miyazawa's novels, the Night on the Galactic Road.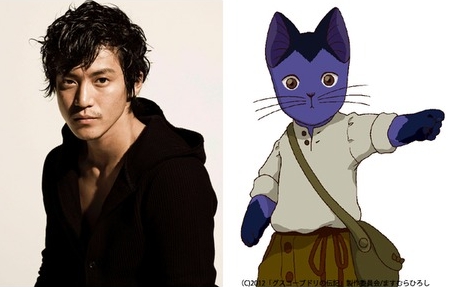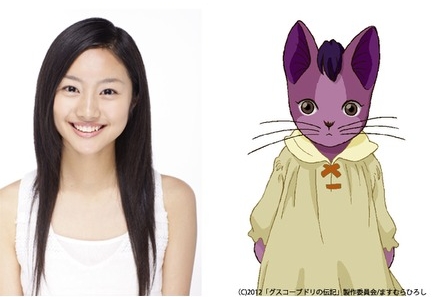 Initially, Guskou no Budori was initiated by the Anime production studio Group TAC, who is known to released Gensomaiden Saiyuki and Miami Guns. However, after going bankrupt, the Tezuka Production adopted the project, with potential plans to reach out to the victims of the Great East Japan Earthquake. The film is set to be released this spring, with a tentative date of July 7.