GrooveGarage Introduces New Range Of Smart Phone Costumes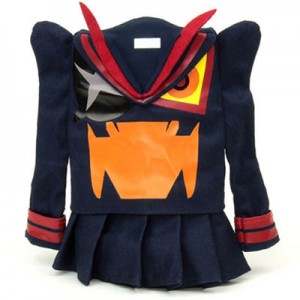 Too shy to cosplay? Then let your smart phone do it for you. Snag everyone's attention with the GrooveGarage CharaFuku! Leading the CharaFuku lineup are the tell-tale uniforms from Kill La Kill (キルラキル) and A Certain Scientific Railgun (とある科学の超電磁砲).
The Kill La Kill smart phone outfit is none other than the delinquent school girl Ryuko Matoi's (纏 流子) signature Senketsu (鮮血). If you've been living under a rock for too long and missed out a great deal on Kill La Kill already, a Senketsu is a clothing – specifically a Kamui (神衣), created from Life Fibers (生命戦維) that have the power to transform into powerful armors. If you've been a regular follower of Kill La Kill, you'd wish your smart phone would transform into something hot too.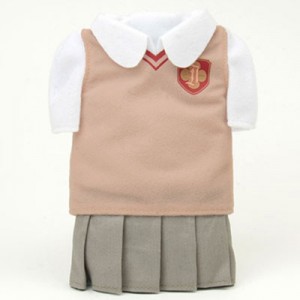 If you prefer a different type of school girl uniform, then the one from A Certain Scientific Railgun just might be your type. The Tokiwadai Middle School (常盤台中学) uniform is known for its simple shades of light brown, white and dark tan with the school logo printed on the vest. If you would prefer to have a manlier smart phone, there is also Accelerator's (一方通行) summer shirt.
Measured at 175 x 110 mm with a 10mm diameter, these Charafukus are sold at the following price ranges: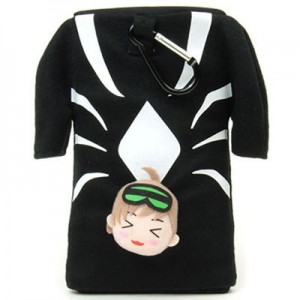 2,750 JPY for the Kill La Kill Senketsu
2,500 JPY for the Tokiwadai Middle School fuku
2,200 JPY for the Accelerator's shirt.
GrooveGarage's Charafukus are made out of felt and sponge. Which of these uniforms will you dress your phone in?