Good Smile Company Raids The Dragon Nest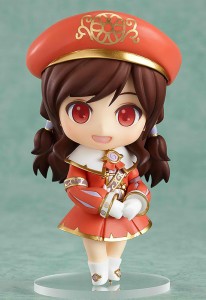 Would you like to learn about the current events?
– Events Planner Irine
Whether if you're playing from Korea, China, Japan, Southeast Asia (SEA) or Europe, Dragon Nest (ドラゴンネスト) fans will surely love what the Good Smile Company has to offer! Two collectible statues will be out featuring the cutie-pie Events Planner Irine (アイリーン) and the deadly master of time, space and elemental magic, the Sorceress (ソーサレス). Irine has been super-deformed and still comes out as very adorable with her very own Nendoroid. Made out of ABS and PVC, the Irine Nendoroid stands at 100mm and looks like she has stepped right out of Lagendia, complete with her trumpet and signature red hat that completes her outfit. She also comes with different facial expressions so you can play around with how she looks. If you want to add her to your figure collection, grab this adorable little Nendo now for only 3,909 JPY (38.58 USD). Special prices go as low as 3,619 JPY (35.72 USD). The Irine Nendoroid will be released on April 2014.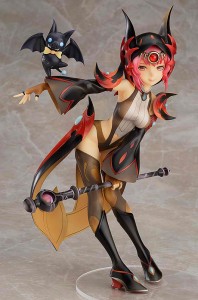 The Sorceress is more than just a pretty face coupled with a sexy figure – if brought to her full potential, the Sorceress is a complete nightmare in both dungeons and PVP (player versus player) arenas. Immortalized in a 1/8 scale figure, the Sorceress poses with two of her notable weapons: the staff and a voodoo doll in the form of a bat plushy dancing on her extended arm. You can get the beautiful Sorceress for only 9,051 JPY (89.33 USD) but special prices are offered for as low as 8,381 JPY (82.72 USD). The Sorceress is made out of PVC and sculpted by Usagi (ウサギ) and will be released on May 2014.
Which Dragon Nest character class or NPC are you waiting for to come out next?