Good Smile Company Hits Summer WonFes With Brand New Figures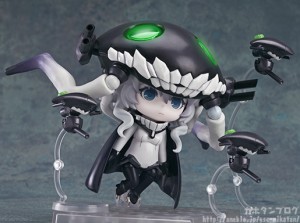 The Tokyo Wonder Festival (ワンダーフェスティバル) is about to hit Japan this Summer and the Good Smile Company (グッドスマイルカンパニー) is ready to present their lovely, lovely score of brand new goodies for WonFes (ワンフェス) goers! Are you ready? Then read on and find out which figures you'll want to take home!
Up first is the chibi-fied version of Kantai Collection's (艦隊これくしょん) Aircraft Carrier Wo-Class (空母ヲ級). Forever immortalized in the form of a Nendoroid, the Wo-Class glows in the dark and can be yours for only 4,800 JPY (47.02 USD).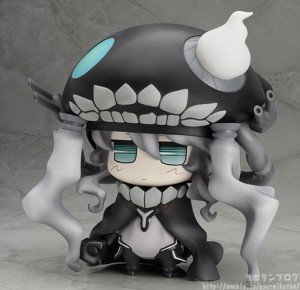 If you want something bigger, worry no more! The Good Smile Company still has you covered. The Wo-Class, which appeared as a Medicchu, now has an even bigger counterpart called a Dekacchu! The Dekacchu Wo-Class stands at a whopping height of over 7-inches so this will be a great attention grabbing sight for your collection. You can take this gigantic cutie home for only 5000 JPY (48.98 USD). Don't miss out on adding this cutie to your KanColle (艦これ) figure collection!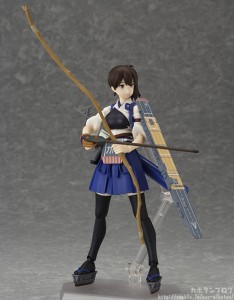 Want something a little more serious to appear in your KanColle figure collection? Then how about this one? The Aircraft Carrier Kaga (加賀) has her own figure in the form of a graceful archer donning her armor of blue and white and completed with her very own long bow and arrow. Kaga is fully poseable so if you have plans of using her as a model for your toy photography, she will deliver. Kaga has an additional delighted facial expression which is perfect for its extended accessories: a bowl of ice cream and a spoon. A perfect way to beat the summer heat, indeed! Make your KanColle summer by getting this figure! Figma Kaga is priced at 5000 JPY (48.98 JPY).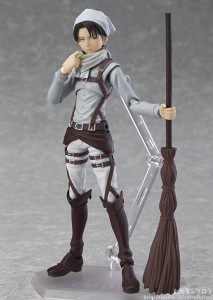 No one will ever forget nor get tired of Levi-Heicho's (リヴァイ・アッカーマン) fully geared look that he wore against his war on dust that can beat any singing princess on cleaning duty. That version of Levi can be yours forever because the Good Smile Company gives you Figma Cleaning Levi! You'll have tons of absolute fun as the Cleaning Levi figure is fully poseable and has a mad facial expression that's just perfect when he's eliminating dust and grime. Loving this Levi? Then grab him for only 4,500 JPY (44.08 USD)! Other accessories include a broom, feather dusters and hair parts that will definitely put a strong emphasis to his to-and-fro zooming while cleaning your house.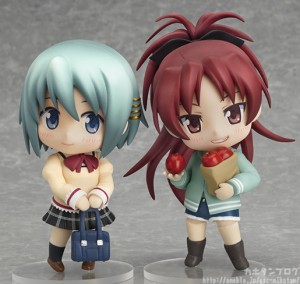 Last but not the least are these cutie-pie little Nendoroids hailing from Puella Magi Madoka Magica (魔法少女まどか☆マギカ), Sayaka Miki (美樹 さやか) and Kyoko Sakura (佐倉 杏子). Sold as a pair, you can get these two for only 6000 JPY (58.78 USD). Sounds like a good bargain, isn't it?
Headed for Japan next month? Then check out the Summer WonFes on July 27! The Good Smile Company Summer WonFes figures will be available for pre-orders on their official website from July 27 to August 4, 2014 and will be shipped to you on November.