Gonzo Anime Features Historical Swordsman Hijikata Toshizou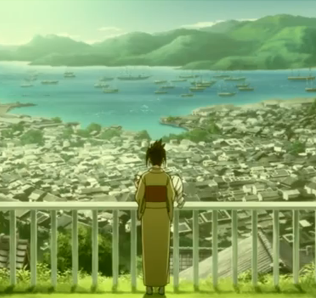 The new anime by the studio Gonzo is highlighting a youth-confronting life of the historical swordsman, Hijikata Toshizo. No, he's not your typical, fictional, make-believe warrior. He existed. And tackling the themes of bravery as well as adolescence, Gonzo brings to light someone who truly existed in one of the radical eras of Japan.
The Anime Mirai project official website has just started streaming for the 2nd trailer for the 2013 project on Saturday. This is the same teaser that has been running in many theaters in Japan, as well as in the Tokyo Shinjuku Wald 9. Before this, the official Niconico channel for the said project has also streamed the first promotional teaser. The project is dubbed as Ryo, the Anime Mirai entry from the studio Gonzo. The production company has also streamed the video in their own YouTube account.
Set in the year Keio in 1866, Japan was in the midst of a chaos due to the various ideologies threatening each government. There was a call for the overthrowing of the Tokugawa shogunate, and there are people who are trying to prevent this massive war. A youth named Ryo will have to face the real-life swordsman Hijikata Toshizo within the listing deck of the government flagship Kaiyo of the Goryaku supremacy.
Koichi Chigira will be directing this animation project at Studio Gonzo, along with producer Shinichiro Ishikawa. The character designs and the supervision of the animation process will be done by Junichi Takaoka. Sakae Shibuya and Sayaka Takase will mentor a group of young key animators who will help out in the project.
The Anime Mirai Program is joining hands with the Japan Animation Creators Association. The project receives money for funding from the Agency for Cultural Affairs and distributes the funds to studios who will train OJT animators. Other three sutiods included in the project are Studio Trigger's Little Witch Academia, ZEXC's Aruyu Rezuru – Kikai Jikake no Yosei-tachi and Madhouse's Death Billiards.
Watch the video of Ryu below: