New Godzilla 2012 Movie News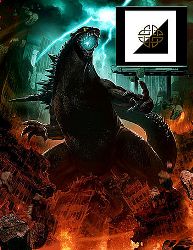 Godzilla is one of the most prominent faces of pop culture that would instantly remind people of Japan. Appearing in one form of incarnation to another in movies, video games and even in children's cartoon program, Pucca, Godzilla will always be a part of the media. From news that circulated two years ago, 2012 was the proposed release year of the new Godzilla movie. 2012 has already arrived and fans are eagerly waiting for news of the return of the King of Monsters.
Despite Godzilla's different conceptions (each story of how he came to be varies according to movie), all of them agree on one important fact: Godzilla was a prehistoric creature that experienced mutation due to some degree of exposure from radiation. This resulted in his massive size and his extra abilities such as his signature move, the Atomic Breath.
Director Gareth Edwards, who was set to direct the latest Godzilla movie and is also a huge fan of the Japanese monster, has already had in mind that the movie should confirm the the standards of the fans which he puts in the highest priority.
Needless to say that 2012 will be a very interesting year for the Japanese film remakes, be it live action takes on anime or Japanese monster movies. Stay tuned for the latest news of the 2012 Godzilla reboot!